5 Steps to Smarter Finances in 2021.
Written by admin-kidglov on January 11, 2021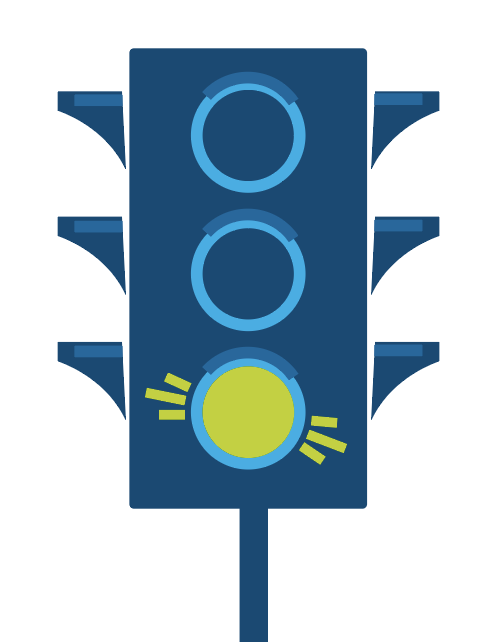 Every new year brings with it the opportunity for a fresh start. This is the time of year when we resolve to do better… to lose that 10 pounds, to eat fewer cookies, to take more time off. And it's a great opportunity to take a new look at how you're handling your finances. Even when you're doing a great job, the fresh perspective of a new year can reveal ways to be even smarter and more efficient with your money.
This year, we're recommending these 5 money moves to help push you to greater financial success.
Tell your money who's boss.
Some months, it seems like the money's spent before you know it. This year, resolve to put a monthly spending plan in place. Know what's going out in mandatory expenses (mortgage, utilities, debt payment, etc.) and what discretionary expenses you're planning for. This will give you a clear idea of how much you have to work with each month.
But remember—plans change! The point of a spending plan isn't to tell YOU what to do…it's you telling your money what to do. When you know how much you have after your mandatory expenses, you can prioritize it however you'd like. The empowerment you get from knowing where every dollar is going is priceless!
Make the best use of your COVID stimulus check.
At the end of 2020, Congress passed a relief package that included direct payment to American families of $600 for each adult, with an additional $600 for each dependent child (for single taxpayers that earn $75,000 or less, and married filing jointly families who earn $150,000 or less). This means that a family of four may receive as much as $2,400.
If you don't need that cash for immediate needs, consider putting it into your emergency savings, your retirement investments, or college savings for your children. If you feel passionately about stimulating the economy with your check, try to support local businesses.
Earn more on your everyday cash.
You need a checking account to manage your everyday cash flow. Why not get paid for it? Move your checking to a Smart Checking account with Farmers & Merchants Bank to earn 2.02% APY* on your balance. There's nothing smarter than earning money on something you're doing anyway!
Find out more about Smart Checking here.
Supe up your savings.
If 2020 has taught us anything, it's the importance of having a solid balance in your savings account. The new year is a great opportunity to start new habits, and one of our bankers will be happy to sit down with you to set up a savings plan that works for you. When you pay yourself first by making direct deposits to savings with every paycheck, you set yourself up to be safe in times of economic uncertainty.
If you don't yet have a personal savings account with Farmers & Merchants Bank, now is the time to open one. Find out more about savings options here.
5. Rebalance your portfolio.
Last year was a wild ride for investment portfolios. That means your investment allocation may be way off target from where you started a year ago! Take time at the beginning of 2021 to sit down with your financial advisor to rebalance your portfolio to align with your individual risk tolerance and investment time horizon. It will position you to more effectively ride the ups and downs to come.
We hope you're feeling as optimistic about 2021 as we are. With these few steps, you can set yourself up for greater financial success in the years to come. As always, if you have any questions, please feel free to reach out to your local branch.
Smart Bank. Smart You.