Smart Business: Dave Waggoner Plumbing & Heating
Written by LizAdmin on November 1, 2017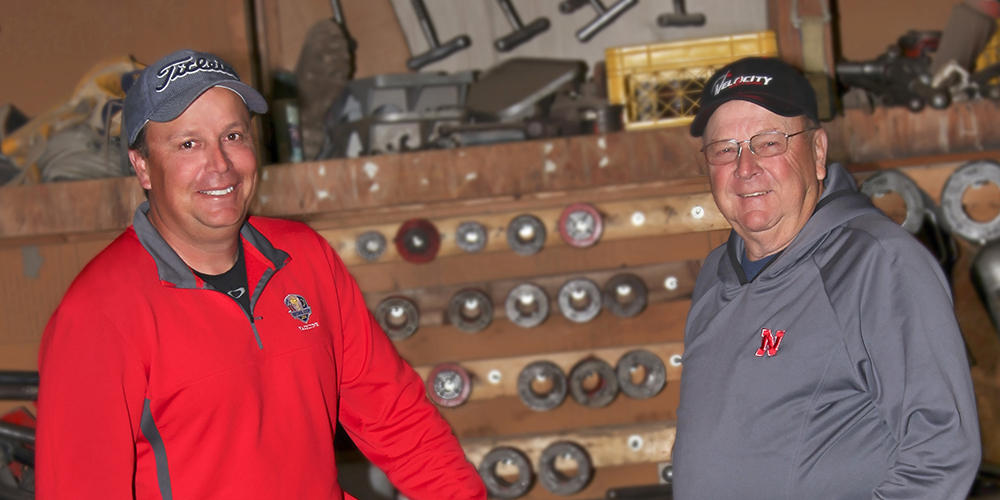 Farmers & Merchants Bank is happy to feature Dave Waggoner Plumbing & Heating as our "Smart Business" of the month.
When Dave Waggoner came back to Nebraska from serving in the Air Force, he decided to pursue the classic American dream: starting his own company. Over the past 35 years, Dave Waggoner Plumbing & Heating has grown to be one of the most trusted plumbing companies in central Nebraska and beyond.
Initially, Dave started working for other plumbing contractors but soon set off on his own, taking any kind of plumbing work he could get. One of his favorite stories to tell is from his first job working solo—putting in a basement bathroom. He didn't have a jackhammer, so to break through the concrete, he rolled up his sleeves, grabbed a sledgehammer and used a good amount of elbow grease.
Since then, Dave has been joined by his son, Jeff, and their team has grown to 17 plumbing experts that do commercial and residential, new installation and repair work throughout the region. They've worked on University of Nebraska at Kearney's new University Village complex, Buckle's new office and distribution center, Buffalo County Fairgrounds Exposition Center and many custom homes in the Kearney area. Plus, Peterson Center at Yanney Heritage Park and Broadstone Memorial Hospital were projects completed in and around Superior. On top of that, Dave Waggoner Plumbing & Heating will soon be expanding with nearly $3 million worth of improvements in the Kearney market.
From a one-man shop to a family-centered company with a bright future, Dave Waggoner Plumbing & Heating has come a long way. We're proud they've chosen to use our business banking services to help them grow.