8 Financial Tips to Weather the Change.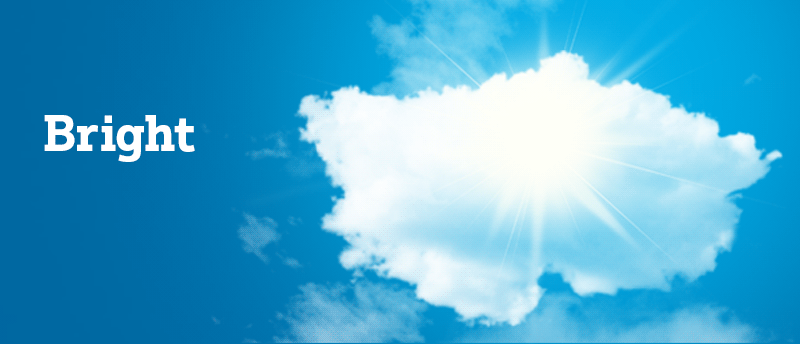 ---
by Gerry Dunlap
Most of us appreciate the natural changes in weather, knowing sunny days follow rainy ones, and that both bring benefits. Sometimes, though, when times get rough, we can lose perspective about the cyclical nature of life and become unclear about how to proceed––especially when it comes to our finances.
That's why I'm offering you eight financial strategies that'll help you better plan in the midst of uncertainty, in order to create a brighter future for yourself and your family. I hope it helps!
1. Value Averaging –– If you're the investor type, right now is the time to buy into the stock market, rather than sell shares. When share prices are down, you can invest the same amount of money and buy more shares. That way, when prices move up, the shares bought at low prices will increase in value, offsetting the losses in earlier purchased investments.
2. Safe Investing –– If you want to put your money in the safest investments, a Certificate of Deposit would be a good choice. With a CD, you earn a certain rate of interest by keeping your money invested for a pre-set period of time. For instance, our current CD offering at the Bank is 2.17% APY for 13 months. It's a good rate right now, considering how low interest rates are. In addition, the FDIC insures CDs up to $250,000, so they can't lose value, whereas the value of a stock or bond investment is affected by the market. 
3. Bond Funds –– Do not buy bond funds when interest rates are low because, as a general rule, when rates rise, bonds will lose value. Simply put, now's not the time to buy bonds.
4. Borrowing Long-Term Money –– When rates are low, as they are now, it's time to borrow long. Currently, Farmers & Merchants Bank will loan funds secured by real estate at the fixed rate of 3.95% for a term of 20 years.*
5. Fixed-Rate Borrowing –– When rates are low, you're smart to borrow for the long term at fixed rates. It's a good way to build predictability into your future. That's because borrowing money with a variable rate will result in an increase in the interest you pay when rates increase. So, even if you pay a higher rate for fixed-rate financing now, you will save money in the long run as rates increase.
6. Home Refinancing –– Consider refinancing your home mortgage with Farmers & Merchants Bank when the new mortgage rate is 1% less than your current rate. As a general rule, rates have to drop approximately 1% before you will save money refinancing an existing mortgage because of the closing costs and other expenses incurred with a refinance. 
7. Mortgage Terms –– The costs associated with a long-term mortgage make it more costly than short-term financing, particularly in the first years when you're paying mostly interest on the loan. If you plan on staying in your home for less than seven years, a shorter term loan may be better for you. Consider the times, and make the best choice for your circumstances.
8. Finally, Stay Calm –– Investments generally gain value when they're held over the long term. Selling at the bottom of the market is detrimental, so don't panic. Even though the value of your investments may have decreased, those investments will regain value as the economy improves.
While it may seem cloudy right now, it is my sincere belief that the sun will come out and things will become brighter for all of us. At Farmers & Merchants Bank, we're here to help you make smart choices––whatever the weather.
From our Family to yours,

---
Gerry Dunlap, CEO
* For commercial real estate and ag real estate purposes only. Pre-payment penalty may apply. Rate will vary by down payment and loan size. Member FDIC