Panama
Branch Info
202 Locust Street
PO Box 89
Panama, Nebraska 68419-0089
402-788-2567
Lobby and Drive-Up Hours: Tues. and Thurs. 8:30 a.m.-4 p.m., and closed for lunch 12:00-12:30 p.m.
Then & Now
In 1989, Country Bank Shares Inc. was formed to consolidate the independent bank into Farmers & Merchants Bank which still serves the Panama community today. Learn more about the bank's history here.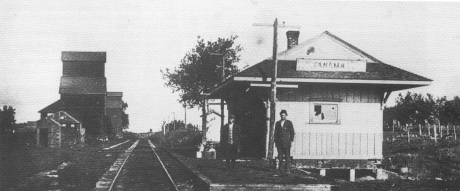 Panama's future is bright in terms of community and growth. Since 2020, Panama's population has grown by 20.9% and jobs have increased by 1.5%, despite a global pandemic. Learn more about Panama's history here.