Hometown Pride Winner: Blue Rivers Area Agency on Aging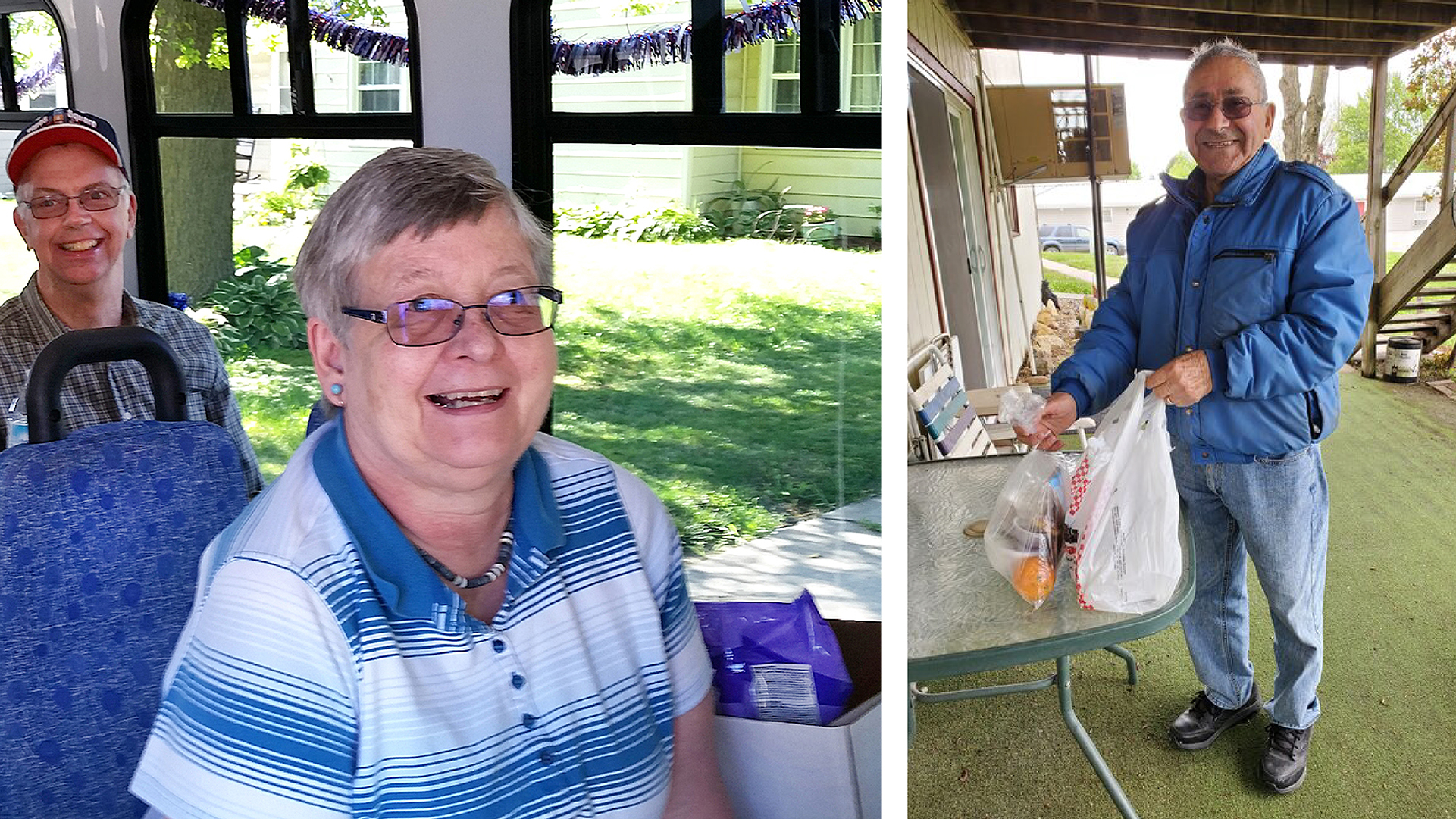 Congratulations to our Hometown Pride winner: Blue Rivers Area Agency on Aging. This organization provides coordinated and comprehensive home-based services like meal deliveries for older individuals to maintain safe, healthy, and independent lifestyles as they age in place.
But how did the organization start? Years ago, the Older Americans Act laid the foundation and mandated that area agencies use their resources to ensure a local delivery system of services tailored to the communities they serve. Using that as a starting point, the agency was officially established in 1974.
Blue Rivers Area Agency on Aging (Blue Rivers AAA) offers these services to assist seniors with independent living through Southeast Nebraska: public transportation, meals and meal delivery, handymen, housekeepers, legal services, information and assistance, outreach, care management, respite, lifelines, healthy promotion, education, and ADRC Nebraska. Blue Rivers AAA provides services in Gage, Jefferson, Johnson, Nemaha, Otoe, Pawnee, Richardson, and Thayer counties and have been doing so for over 48 years.
Through their services, Blue Rivers AAA plays a huge part in keeping friends and loved ones in a safe and familiar environment. This isn't only the right thing to do, it also benefits communities from a social and economic viewpoint.
"We help communities keep their older citizens involved, active, and contributing as valuable community members," said Beth Williams, member of the organization. "This also prevents communities from dealing with shrinking populations and vacant homes."
Additionally, Blue Rivers AAA offers a meal service that allows seniors to continue living their lives at home. "It can be something as simple as being able to provide a caregiver's spouse the ability to have a little assistance for their own self-care," said Williams. Some staff and volunteers that regularly deliver meals have even been the ones to alert seniors' family that something is off in their health and well-being.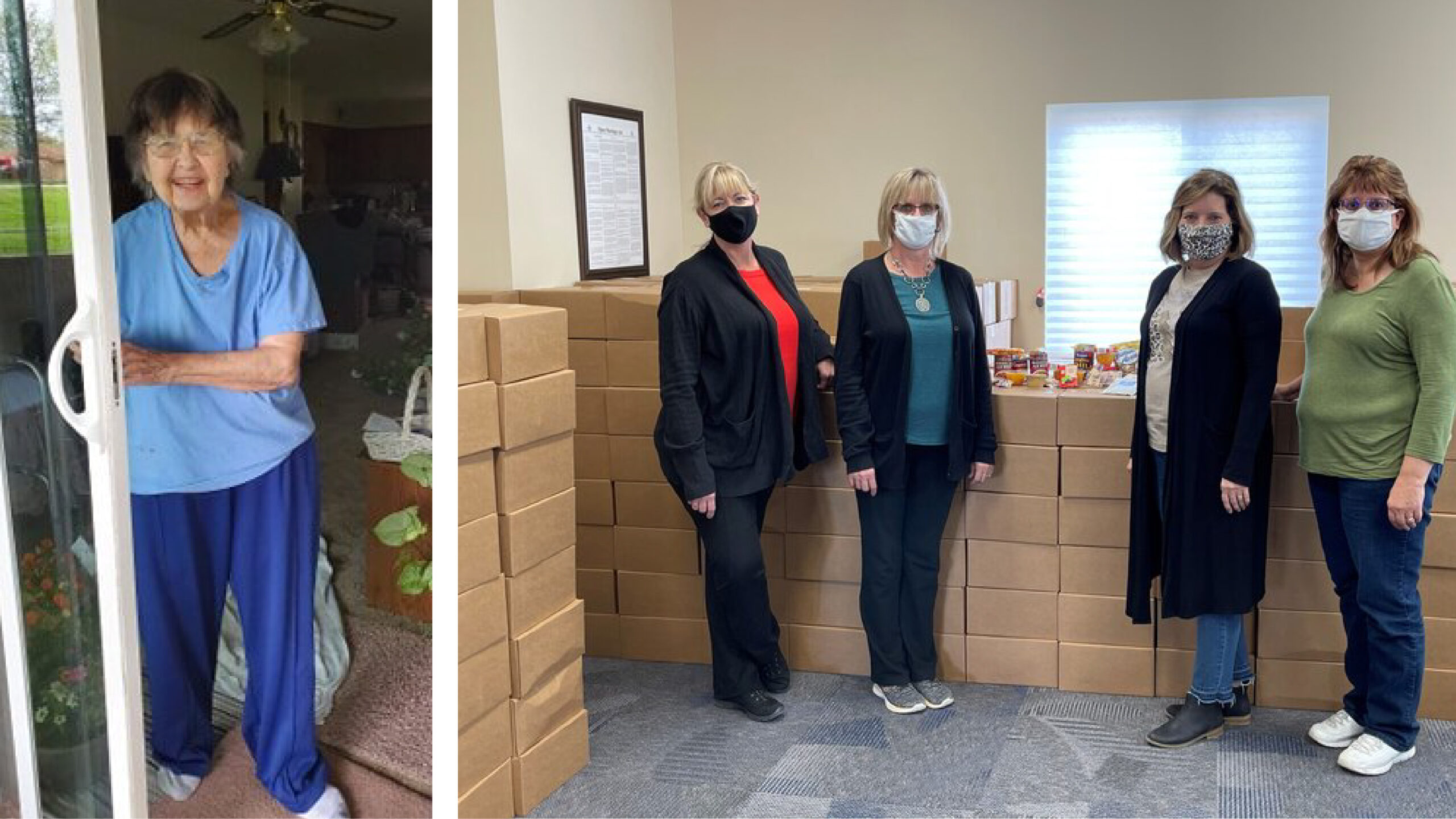 This idea of helping others in need has had a domino effect, even on the seniors they serve.
"We have clients that have become lifelines to other clients through being involved in a service we provide. Recently, one of our volunteers, Frank celebrated his 100th birthday and continues to provide hugs and smiles with the meals he delivers each day of the week," said Williams.
While the Blue Rivers AAA staff is phenomenal and does so much for the seniors in our community, they couldn't do it without the selfless volunteers that show up consistently. "Behind the amazing staff, you will find the ultimate group of unsung heroes — our network of volunteers," said Williams. "Being a nonprofit agency with limited resources, this group in conjunction with our staff, make the impossible become a reality. This team has members who have been here from the beginning or who just joined, and they all work toward making it possible for those that want to stay at home and age, to do it safely and with an endless level of support."
Beth has gained many friends who she now considers family through the nonprofit.
"This is by far the most rewarding work I have been involved with," said Williams. "Being able to be an integral part of the solution and assistance to the problems and concerns of a largely underappreciated and very grateful group of people, makes it easy to get up and come to work every day. The knowledge and stories this group of people can provide to those willing to listen is truly amazing."
With the $500 award, Blue Rivers AAA plans to put the money back into the meal program in the Douglas and Palmyra communities. The average cost for seniors over the age of 60 is about $4.00 per meal, and anyone in that age range isn't required to pay. The more contributions they receive, the more meals they can provide for the community and the money would provide 125 meals to area seniors.
From all of us at Farmers & Merchants Bank, thank you to Blue Rivers Area Agency on Aging for all that you're doing for our hometowns!
Want to highlight your local organization that's helping the community? Submit it here.