Hometown Pride Winner: Ericson Volunteer Fire Department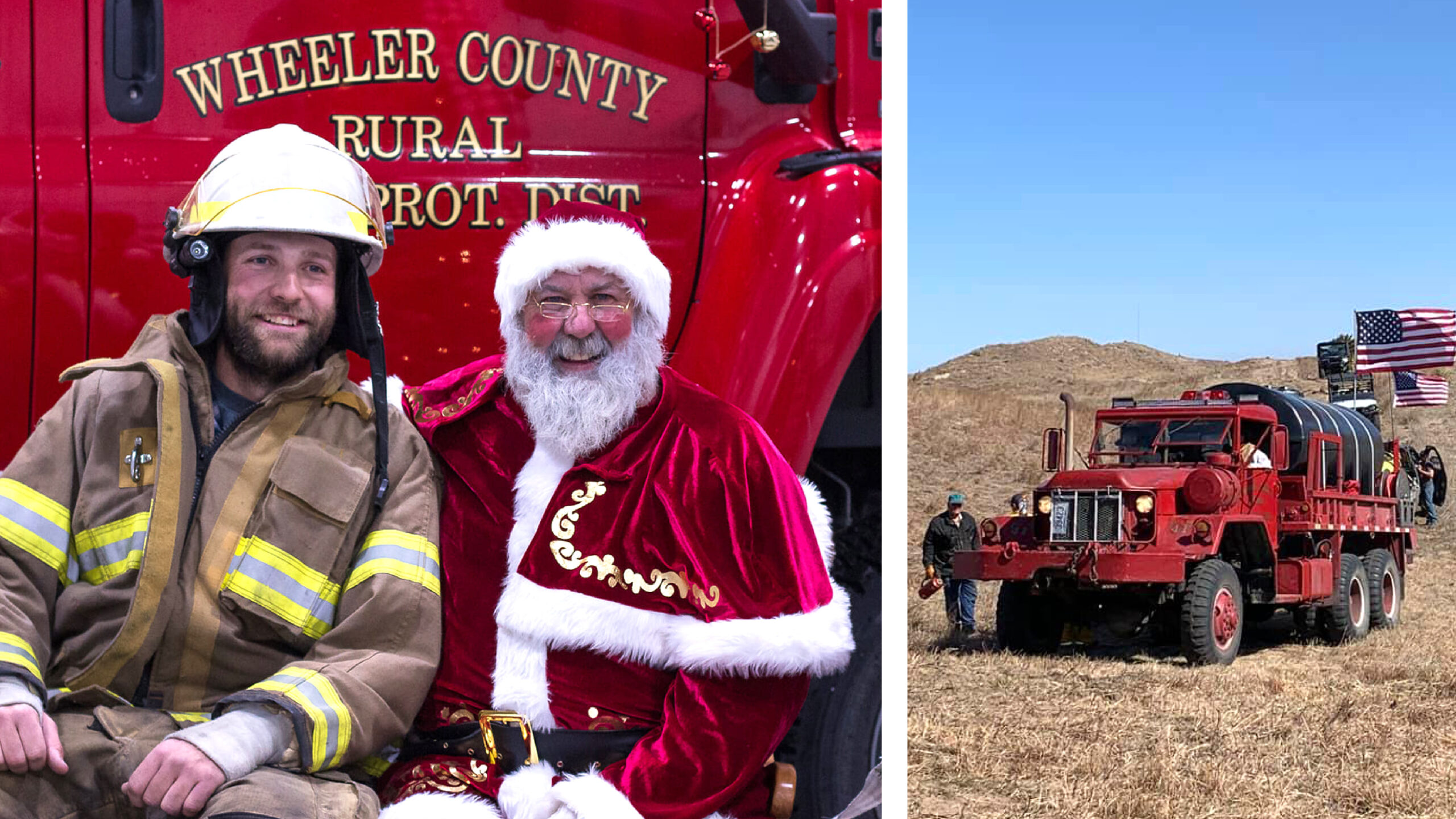 Congratulations to our Hometown Pride winner: The Ericson Volunteer Fire Department! This organization serves the community with quality fire protection and rescue service and helps area ranchers accomplish controlled burns to improve their pastures.
What makes this group truly special is that everyone involved is a volunteer.
"We have a great group of volunteers interested in the community who donate their time to help make the community around Ericson a better place," said Zac Thramer.
Prior to 1982, when Ericson was still considered a village, the community had two fire trucks but no organized department. "When there was a fire, they would call the gas station," said Thramer. "Whoever was available in town would go fight the fire."
Even with two trucks and volunteers, there were still challenges they had to overcome. "They had one truck that couldn't hold water, and one that wouldn't start," said Thramer. "Sometimes they had to pull the one that wouldn't start with the one that wouldn't hold water. We've come a long way."
One thing that hasn't changed is the way they work as a team to solve problems. Their motto is, "If you see a void, fill it." Together, the group tackles projects with an enthusiastic attitude, even projects with setbacks.
"We were recently able to add on to the fire station so we can house our equipment," said Thramer. "This project was planned before COVID, but during the building process, prices increased dramatically. A local fire department stepped in and volunteered to do some of the work so the project could be completed."
The group has always been an integral part of the community, even during holiday seasons! Every Independence Day, they participate in the local celebration, and during Christmastime, they host a community soup supper while Santa visits with the kids.
The group will use this money to help purchase firefighting equipment to protect their volunteers from harm. From all of us at the Bank, thank you for all that you're doing for the Ericson community!
Want to highlight your local organization that's helping the community? Submit it here.