Love My Community: Lawrence
Written by admin-kidglov on June 1, 2020

Lawrence: A Town Full of Heart.
If you were asked to envision "The Great American Desert," southern Nebraska's thick green summer fields of corn and soybeans would not likely pop into your mind. But when early surveyors mapped the area, that was the phrase they used to describe the place where Lawrence, Nebraska sits today.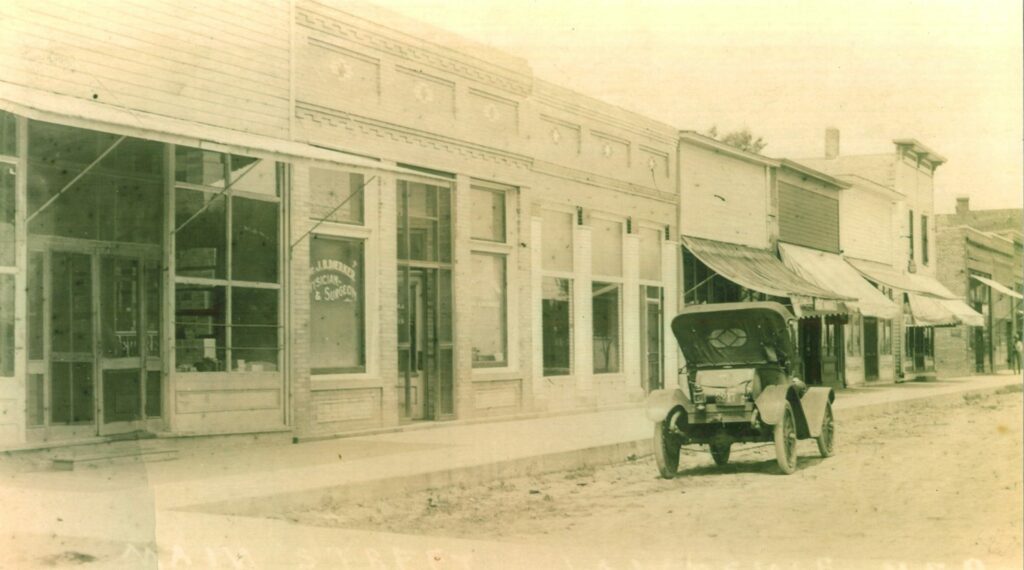 Far from that early description, today's Lawrence, located between the Little Blue and Republican Rivers in Nuckolls County, has come far. Through the hard work of the first wave of enterprising settlers, drawn westward to build the railroad, the once-dusty village and railroad outpost became a small town and home to generations of dedicated farm families.
Today, while the town of Lawrence might qualify as small by the number of residents, it's huge if measured by heart. So much so, in fact, it defies national trends and sees many people return after living in other areas. There is something special about Lawrence.
---
A Quality, Small Town Life.
Today, the 284 residents of Lawrence enjoy all the hallmarks of small-town life. A soaring, bright aqua water tower happily announces the town's name to all who enter. On any given day, you can see life unfold up and down main street (officially named Calvert Street, though few refer to it this way).
Local men gather in the early morning to share coffee at the local pub, and neighbors greet each other at the post office. The town's children walk cheerfully to the elementary school, and farmers come into town after their early chores to grab what's needed from the feed store or filling station.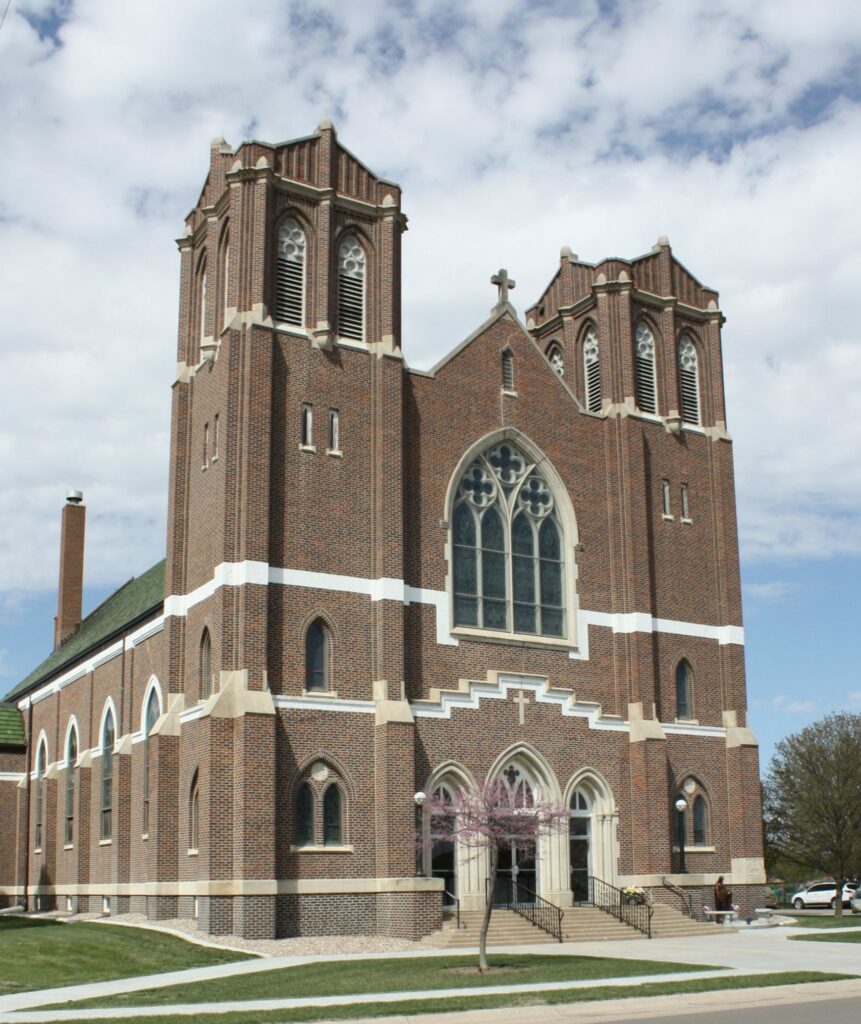 The majestic Sacred Heart Catholic Church, with its ornate stained-glass windows, stands tall in the midst of it all, built in 1924 and reflecting the town's German, Czech and Bohemian roots. Of course, just about everyone stops by the local eating establishment or grocery store when the focus is on food. By evening, a relaxed pace sets in as families head to one of the town's two ballparks, walk around neighborhoods full of well-kept homes, or tend to their lawns and gardens.
Past and present meld together peacefully in Lawrence. While many earlier enterprises are just memories, and most retail shopping is now done in nearby towns like Hastings or Superior, local business still thrives in the shops of the past. These main street spaces are now used by local welders, painters, hair stylists and even yard care specialists. Where empty shops still exist, residents refer to them as "what could be" rather than "what used to be."
---
Roots in the Railroad.
Although the area was once called "The Great American Desert," that perspective has changed. Agriculture is now king in the local economy. During initial land surveying, explorers seriously underestimated the value of the land, stating, "The land in this township is worthless. It contains neither timber nor stone." While they saw only "numerous herds of buffalo and devouring wolves that now occupy, undisturbed, this God-forsaken country," later settlers saw more. With hard work and determination, the land proved it could produce good crops and good lives.
It was the railroad that kicked off development here. Rail lines were planned, and the promise of steady, paid work attracted new immigrants from central Europe to travel west to this outpost in Nebraska. Lawrence started as a small rail worker settlement in 1884 but grew fast. The first train went through in 1886. The newspaper, Locomotive, was founded in 1887. Then, in 1890, the settlement was incorporated into a town and named Lawrence. The name was chosen to honor the wife of a railroad official––Lawrence was her maiden name. The Burlington-Northern and Union Pacific railroads intersected in Lawrence, transporting both passengers and cargo. Eventually, only grain was transported from the area.
While the tracks have long been gone and the train whistles silent, the railroad led to the founding and growth of Lawrence. At its heyday at the turn of the twentieth century, the town was alive with multiple stores, livery barns, banks and a lumber yard that served its 520 residents. When the railroad left, the town decreased in size and services, but not in spirit.
---
Today: Farm & Family.
Carolyn Kohmetscher, a proud, life-long member of the community, grew up on an 80-acre farm just two miles outside of Lawrence. Her family story illustrates the path many families have walked in the town's history. "My grandmother came over from Germany, and we've been here ever since. Most families here are multi-generational and pass farms down to the next generation," Carolyn shares. She and her husband Keith and their three children still work together on the family dairy farm near Lawrence along with Keith's brother and sister-in-law.
The secret to success is in this dedication to family, farm life and helping one another. Agriculture is the backbone of the town's economy, with family farms and ranches all across the area. All the area farms are dry-land, leaving farmers dependent on rain alone to nourish their growing crops. Farmers have developed strong comradery, helping each other survive when rain was scant, and crops withered. It's a long-standing tradition on farms and in town to look out for one another.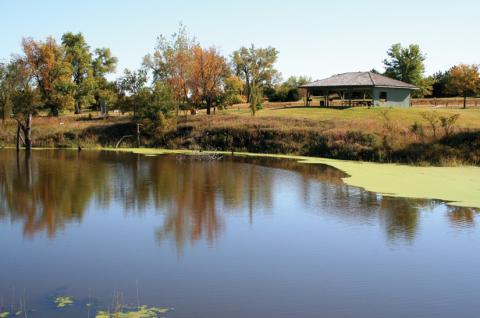 "There is heart in Lawrence," Carolyn shares. "We have a strong desire to take care of our elderly. Older people often buy homes in town, and we all watch out for them. We live simple lives here, maybe not as fast-paced as other places. But it allows us to care about each other."
Visiting, calling and sharing food when something unfortunate happens is common. People here rally around the youth, cheering at ball games and sponsoring 4-H clubs. They take great pride in keeping a clean, peaceful community where church suppers, fishing at Liberty Cove, summer swims at the local pool, the annual Cow Chip Open golf tournament, the volunteer fire department's Road Rally and the Community Club's Tour of Homes mark the seasons.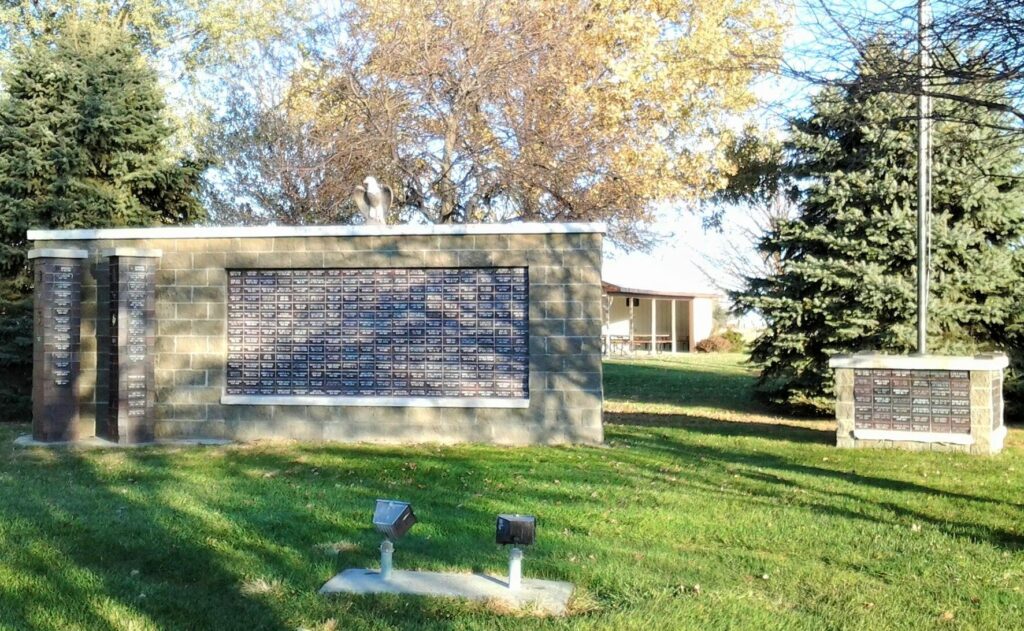 In Lawrence's Memorial Park, you'll see a brick display honoring local residents who have served in the military. Next to it sits a military tank, representing those who have served in past wars and their sacrifices. But wars were just part of what the town has endured; tornados have ripped through many times, destroying homes and businesses. Droughts, epidemics, fires and personal tragedies have also challenged the mettle of residents, but the town continues to thrive.
---
Tomorrow: Growing Young Families.
While the population of Lawrence includes many retired residents––not unusual for smaller towns––one population trend is more unique: while many of the town's young people leave for college or trade schools, many return when they're ready to raise a family. Some choose to work in larger nearby communities but want to reside right in their hometown, trading a longer commute for the tight-knit feeling of living in Lawrence.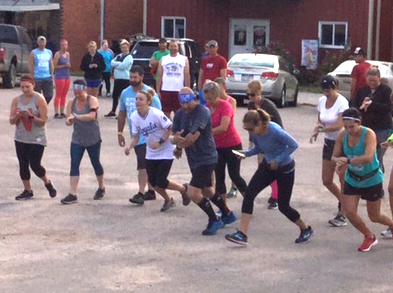 "My husband and I were raised here and chose to stay, so it's all we've ever known," Carolyn recalls. "But these young people are going off to college, living elsewhere and then returning. I think they find satisfaction with what they feel here. It's a safe place with close neighbors, and life isn't as frantic or full of pressure. It's the comfort of home, for them and for their children."
City improvements make this trend likely to continue. Residents are enjoying upgrades to the ball fields, and a new electronic sign displays the town's upcoming events, while fundraising for a new, expanded American Legion hall, including banquet facilities and a fitness center, is underway.
---
The Bank.

Banking in Lawrence has moved through different chapters as the town has evolved. It became Farmers & Merchants Bank in 1998 and is housed today in the same brick bank building erected in 1905.
Today, the bank serves the residents of Lawrence and the surrounding agricultural community, which is integral to the life of the town. The people who work at the bank also bring a bit of the history and friendliness of the town with them to work each day.
---
Farmers & Merchants Bank, Lawrence Staff.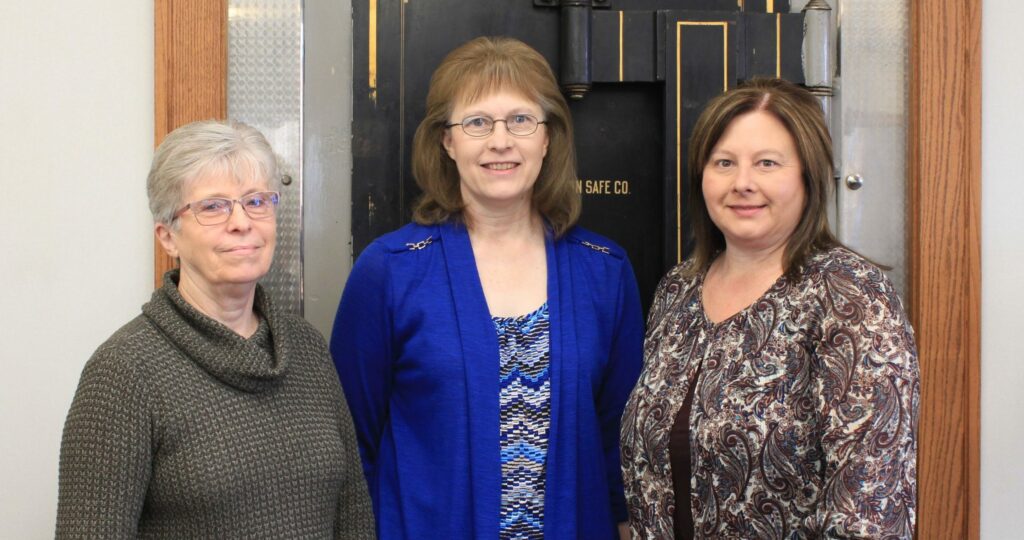 Carla Kohmetscher, Assistant Administrative Officer, processes loans and new accounts, in addition to serving as a teller. She's been with the bank for 35 years. Carla is married to Tim and has four grown children and eight grandchildren. Carla is known for her volunteerism. She's active in the Community Club, at her church and with golf course activities, to name a few.
Carolyn Kohmetscher, Customer Service Representative, works as a teller and in new accounts. She's been with the bank for 32 years. Carolyn and her husband Keith have three grown children. They all work together on the family dairy farm. In addition to her work at the bank, Carolyn is an EMT for the local rescue squad. She also takes time for gardening, golfing and woodworking.
Gloria Van Boening, On-Call Teller, joined the bank staff in 2017. Before joining the team, she worked with Landmark Implements, a John Deere dealer, in Fairfield, NE. Gloria and her husband have two grown children and two grandchildren. When not working or spending time with family, Gloria loves to follow local sports teams and is a big Husker fan.
Scott Boyles is location manager and Chief Lending Officer for Farmers & Merchants Bank. He grew up "south of the border" in Jewell County, KS, and is still very active with the family farm there. He and his wife, Kristene, have three children and live in Superior. Scott is very active in the Chamber of Commerce, Teammates, Superior Youth Athletic Association, Olive Hill Church and a host of other organizations.