Love My Community: Ericson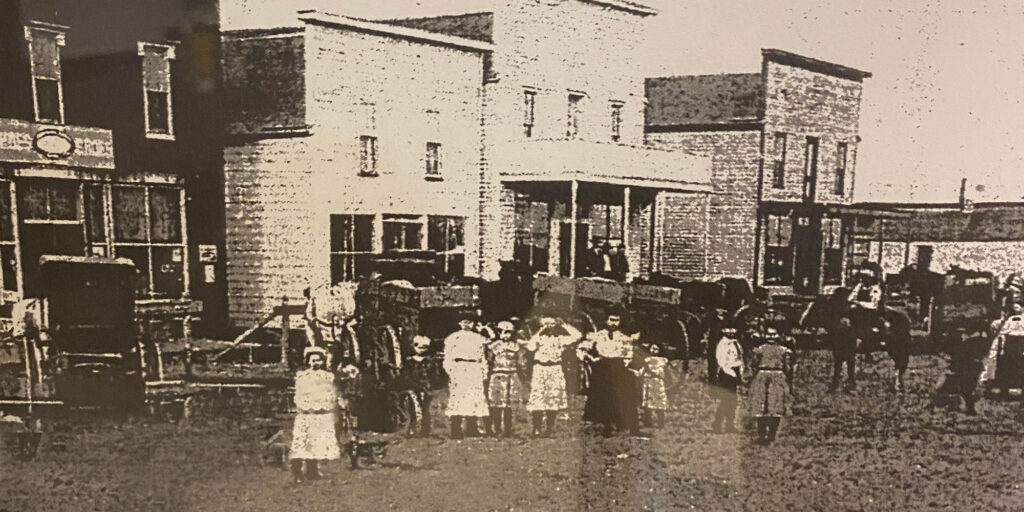 Ericson: The Gateway to the Sandhills 
Tucked among the rolling hills of north-central Nebraska is a village that has withstood the test of time and weather. While many homestead towns boomed in the late decades of the 1800s with more and more settlers moving to the area following the expansion of the railroad, the population of Ericson rose and fell over the decades.  

Facing drought and years that were far too wet, Ericson's residents haven't lost their spirit of perseverance. If you were to explore the village at its peak in the early 1920s, you would've found a community busy moving carloads of cattle, crates of chickens, cases of eggs, and other agricultural products by train to cities across the country. You would've met people excited to show you a relaxing time on the lake and who would recommend the best local saloon to visit to satisfy any cravings once you finished hunting or fishing.  
That community pride still thrives in Ericson and grows stronger each year. Recreational tourists visit Lake Ericson every summer and guests from across the country come in for the Pitzer Ranch's biannual horse sale.  
A Railroad Heading West.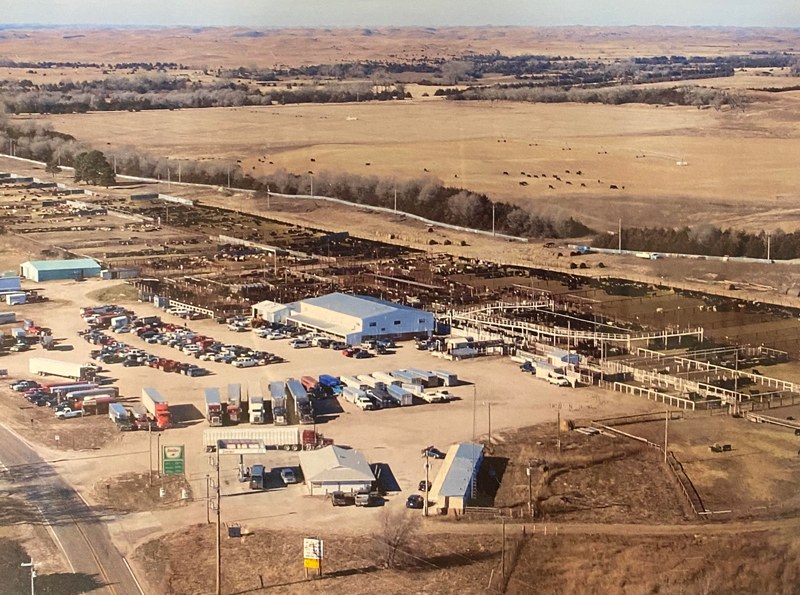 The first homesteaders to Wheeler County settled along the Cedar River, with more moving there after learning people could make a good wage and enjoy a low cost of living. In the spring of 1886, the Chicago, Burlington & Quincy (C.B.&Q.) Railroad decided to continue building track northwest of Greeley. The railroad purchased land from Peter Erickson, platted and dedicated the village in November 1887.  
Named after the former landowner, after dropping the "k," Ericson grew slowly. Lots sold for $35-$50 apiece, and after the first train arrived in 1888, more settlers began arriving daily. Wheeler County bustled with activity and opened up Ericson to the outside world. New stores opened up, with products and goods shipping to Chicago and other major cities. The county population more than tripled from 644 in 1880 to 2,500 in 1920. 
Sweeping Landscapes and Lake Day Lifestyles.
A dam built on the Cedar River about 2 miles east of Ericson in 1916, created the recreational area that would become Lake Ericson. The lake grew in popularity as a vacation spot for fishing and waterfowl hunting.  
The collapse of the economy and a great drought in the 1930s brought hardship to the village, and the last train left Ericson in 1940. Car travelers took advantage of the newly paved Highway 91 to visit the lake for recreation.  
Nowadays, Ericson is home to 92 residents. A recently completed $2 million renovation of Lake Ericson removed 260,000 cubic yards of sand and sediment, improving flood control. New recreational features including a concrete portage trail, camping area, and cabins, make it a land-locked water lover's paradise and encourage more tourism to Ericson and Wheeler County.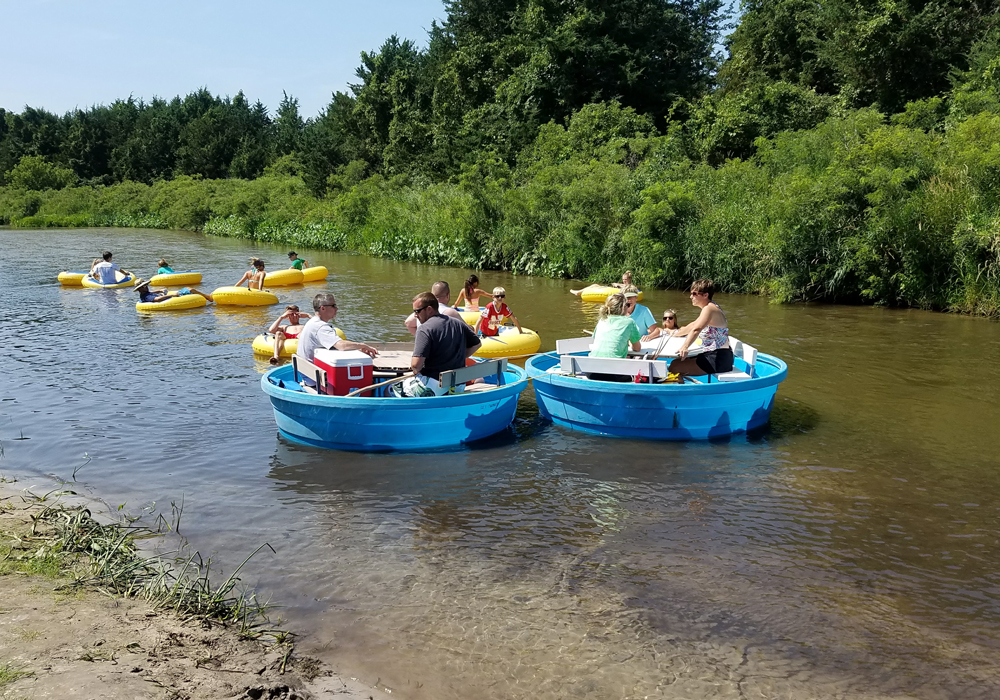 Every summer people travel from across the state to go tanking down the Cedar River. Custom-made tanks with picnic tables are available to rent and many families, friend groups, and bachelor parties can be found lazily floating down the river starting in the spring.  
A Community That Will Look Out For You.  
Today, Ericson is home to some of the friendliest people in Nebraska. Many young residents are moving back and raising families, offering a promising future for the community. Those that call the area home gather with pride every summer for the annual 4th of July parade and kids' rodeo, followed by a town luncheon hosted by the local Methodist Church. Fireworks burst in the night sky while the day of fun wraps up with a street dance hosted by the Hungry Horse Saloon, featuring local bands from the Sandhills.  
Cattle and horses well outnumber the town residents in this agricultural community. The Ericson-Spalding Livestock Market offers different livestock sales services including Internet auction buying and selling.  
Since 1945, Pitzer Ranch has been a leading breeder in the Quarter Horse industry. Founder Howard Pitzer combined his early depression-era experience as a stockman with the heritage of his horse-trading father to start the renowned ranch. Since the first sale in 1977, fall and spring horse sales have drawn buyers from throughout the US and around the world to Ericson.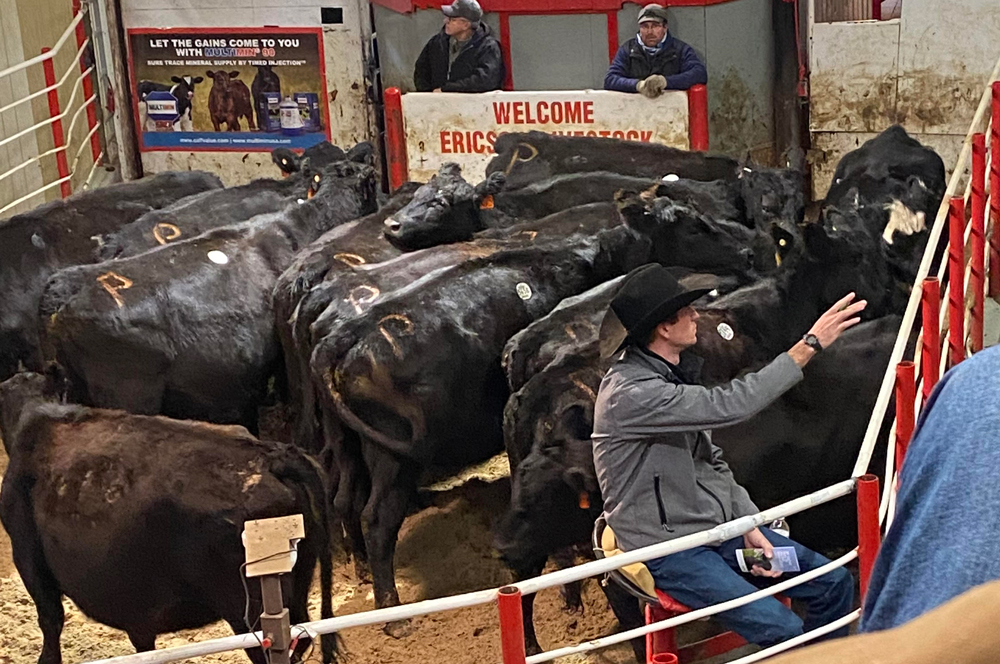 Two welding businesses, a leather shop, an embroidery shop, a motel, several horse trainers, and other small businesses such as the Wagon Wheel Saloon and Steakhouse call this small farm and ranch community home. Carol Seamann, Wheeler County Treasurer, emphasized that the support of these small businesses is strong and people are willing to help their neighbors with just about anything. 
"One thing that impressed me when I moved here was that people are willing to help each other out," explains Carol. "There have been numerous fundraisers for those injured or in need due to disaster like a house fire. I like raising my sons here because I know the community will look out for them." 
Farmers & Merchants Bank in Ericson.  
Chartered in 1959, Ericson State Bank served Ericson and the surrounding communities for more than 60 years. In February 2020, Farmers & Merchants Bank acquired and assumed all of the deposits of the Ericson State Bank, opening the 12th Farmers & Merchants branch in Nebraska.  
To continue serving Ericson's citizens with the same high standards, we kept all Ericson State Bank employees on staff.  Wheeler County account holders didn't see any changes to their account balances or payment processing during the transition.  
Today, Farmers & Merchants Bank is an active partner in the village of Ericson and Wheeler County to ensure prosperous futures for local farmers, ranchers, and businesses. We sponsor the signature event of Ericson's annual 4th of July celebration, the spectacular fireworks show at Lake Ericson.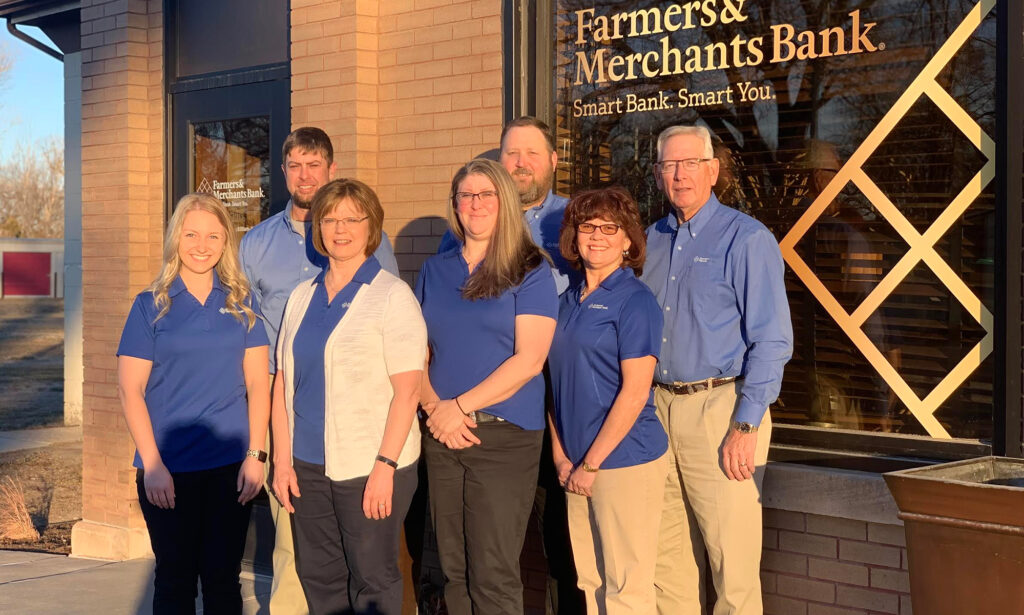 Farmers & Merchants Bank, Ericson Staff.
Jim Bodyfield, Loan Consultant/Director, joined Farmers & Merchants Bank in Ericson after previously working at Ericson State Bank. There he served as Interim Management starting in October of 2019 and had worked as a loan officer and investment representative at Heartland Bank before retiring in 2017.  Jim grew up on a ranch west of Ericson, moving back in 2001. He is currently active in working the ranch along with his family.
Cortney Cooper, Loan Administrator, joined the bank in April of 2020. Coming from an agricultural community in Iowa, she knew coming to Ericson would be the right move.  Cortney enjoys helping out on the family farm when she can, especially during harvest time. She's enjoyed showing Hereford cattle through the years and hopes to raise her own herd someday.
Jean Niemeyer, Assistant Administrative Officer, has been at the bank in Ericson since 1979.  Jean and her husband live close to their family ranch and have two adult children and nine grandchildren who keep them busy in their free time. She is active in the volunteer rescue squad and her church. 
Travis Petska, Loan Development Officer, joined the bank in March 2020.  Originally from Ord, Nebraska, Travis has lived most of his life in the area, working in the ranching industry. He has a part-time fencing and tree-cutting business, cows, and enjoys hunting, roping, and training dogs and horses.
Randy Pelster, Loan Development Officer, joined the bank in 2005. He grew up on a ranch in eastern Wheeler County and is a longtime member of the Wheeler County Ag Society that puts on the annual Fair and Rodeo every August. Randy and his wife raised their five children on the ranch he grew up on, and their family has been very active in the 4-H and FFA programs, athletics, and other various school activities. 
Yanci Shermer, Customer Service Representative, has been with the bank in Ericson since 2009. She and her husband raise Quarter Horses, moving to the Sandhills from Texas in 2002. Yanci has two married children and five grandchildren who keep them busy and is an active member of their church.
Andrea Simon, Customer Service Representative II, has been at the Ericson bank since 2010. She is originally from Montana but has been a Nebraskan since 1998. Andrea and her husband Jeremy farm and ranch just north of Burwell, a farm that has been in the family for 120 years. When she is not working, Andrea enjoys being outside, traveling, and spending time with their four daughters.