Smart Business: Dick's Place.
Written by Admin on October 30, 2018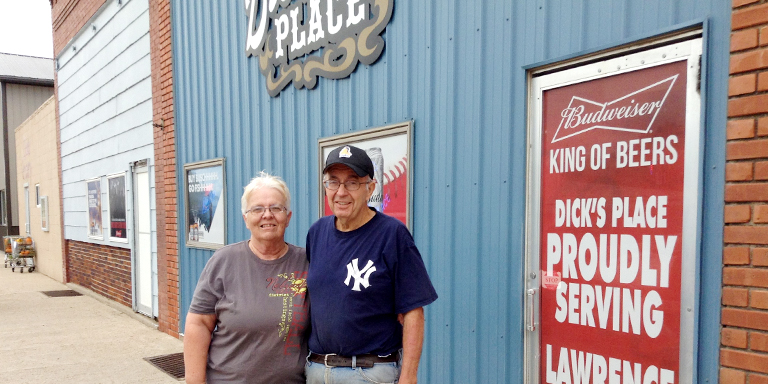 For the last 47 years, Dick and Marge Kohmetscher have owned Dick's Place in Lawrence. What started as a place to just sip on drinks has grown into a full-blown bar and grill that also caters events and wedding receptions.
Every day of the week, Dick's Place is the hub for all things good: delicious, homemade food and quality time relaxing with loved ones. From burgers to Mexican entrees – and everything in between – you can experience the wide variety surrounded by family and friends in the heart of Lawrence.
Dick and Marge appreciate the customers they've served along the way, as well as their employees. With cherished values like treating people fairly and honestly, it's no surprise they are so memorable. When Lawrence is mentioned, the response is often, "Oh yeah, that's where Dick's Place is!"
The genuine care expressed to customers extends to their entire community. So much so, that when the community felt a void due to the lack of a grocery store, Dick and Marge bought the building next to the bar and grill and opened "Dick's Grocery" in 2007. It doesn't stop there. They also serve on several committees, host sand volleyball tournaments and have even sponsored bus trips to pro football games.
Farmers & Merchants Bank is proud to provide Dick's Place with business banking products and services and looks forward to standing by their side far into the future. After all, no one can take Dick (and Marge)'s place.