Smart Business: Moore Foot & Ankle Clinic, Kearney
Written by admin-kidglov on March 2, 2020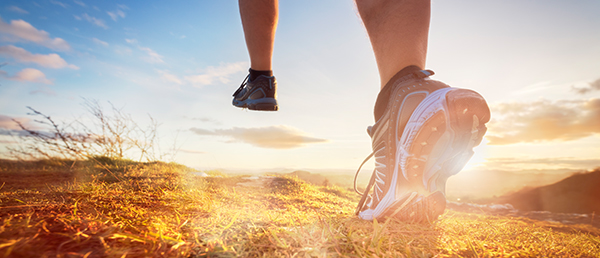 When Dr. Patrick Moore returned to his Nebraskan roots in 1998 after a podiatry residency in Michigan, his goal was to serve the healthcare needs of the bustling town of Kearney.
"We live in a very active community, and foot problems are common and can limit people from leading their daily lives," says Dr. Moore. "Good care can return them to their normal lives."
After receiving his Bachelor of Science at Kearney State College in 1991, Patrick Moore pursued his Doctor of Podiatric Medicine degree in North Chicago, IL at the William M. Scholl College of Podiatric Medicine, where he graduated magna cum laude.

A year after returning to Nebraska, Dr. Moore opened the Moore Foot & Ankle Clinic in 1999, and he and his team have been providing excellent care, advice and service to the Kearney community ever since. He offers specialized foot and ankle care that is conservative where possible, and surgical when necessary. Ultimately, he wants people to worry less about their foot problems, so they can get back to enjoying all the beauty and activities that Kearney has to offer.
Dr. Moore loves people, and he takes the time to truly get to know each one of his patients, ensuring that they get the finest care and information. Although he's based in Kearney, the doctor also serves the larger Nebraska community by traveling to the Moore Clinic satellite locations in Alma, Cozad and Holdrege. His motto: "Moore compassion. Moore support."
The Moore Foot & Ankle Clinic values patient satisfaction above all else. The clinic measures its success by a satisfied patient who recommends a friend or family member, or comes back to say, "I just spent the weekend running at Yanney Park, and my feet feel amazing!"
Outside of his medical practice, Dr. Moore spends time with his wife Erika and their three children, Sam, Emilee and Seth. He loves exercising in the local parks and dining in Kearney's many restaurants, and enjoys sports, fitness and fishing.
Dr. Moore is a member of the American Podiatric Medical Association, Nebraska Podiatric Medical Association, and an Associate of the American College of Foot and Ankle Surgeons. He is also the past president of the Nebraska Podiatric Medical Association.
Farmers & Merchants Bank is privileged to support the health and well-being of the Kearney community by being able to serve Dr. Moore and the Moore Foot Clinic with its financial needs. May he continue to step forward with great success!