Smart Business: Wreckonciled Collision Center
Written by LizAdmin on February 26, 2019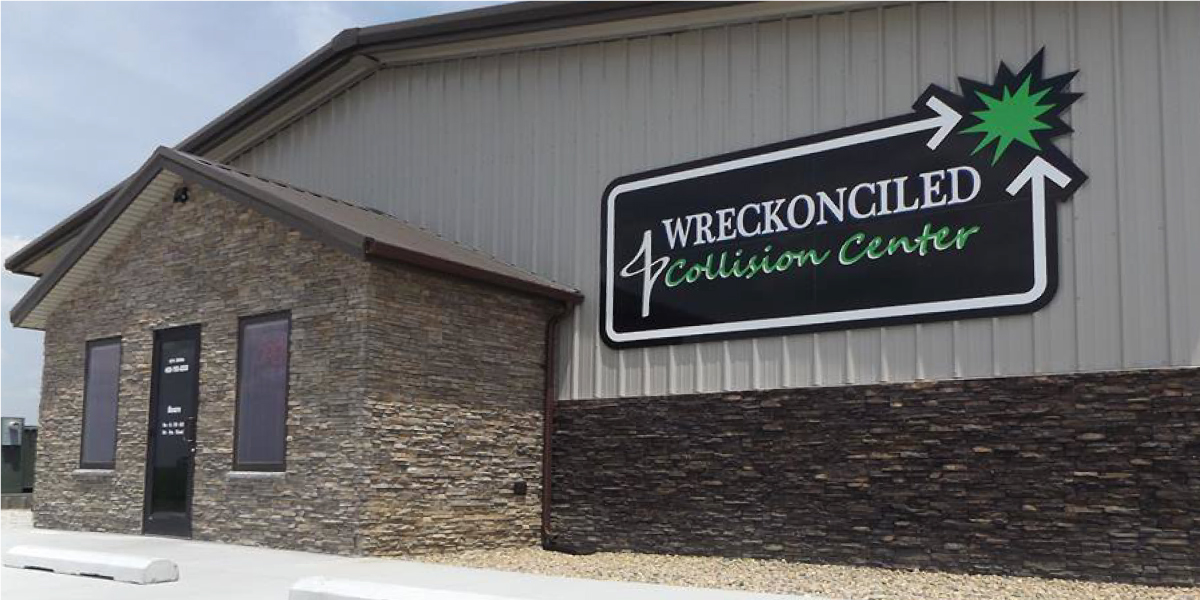 A wrecked vehicle can be the start of a bumpy ride to get your repairs done––but not at locally-owned Wreckonciled Collision Center in Milford. It's the mission of owners, Russ and Terri Roth, to provide you with a "Smooth and Painless" repair process.
With a degree from Southeast Community College in Auto Mechanics, Russ turned his hobby into his life's work. His wife Terri, with 20 years of customer service in her background, was more than happy to jump into the family business. They've been running the collision center for the past five years and arrive every day with their customers in mind.
Russ prides himself on Quality, with a capital Q. He's been labeled "a perfectionist" and "meticulous," and he's glad to claim those descriptions because the end result is happy customers. In fact, Russ doesn't let a vehicle leave the center until he gives it his stamp of approval. If it's not right, it gets re-done. However, with his staff of pros (the Wreckonciled team has over 70 years of combined experience), it's usually done right the first time. One way they're able to do such fine work is by utilizing the latest car repair technology and techniques.
The Wreckonciled team even makes dealing with insurance smooth and painless. They work closely with you and insurance companies to give you the best possible service. That includes having rental vehicles available for non-at-fault claimants and those who have rental car coverage on their personal insurance.
Customer satisfaction is a commitment at Wreckonciled Collision Center. To back it up, they provide you with a lifetime guarantee for their work. If you're a happy customer, they always appreciate hearing from you on social media reviews. Share your stories!
Farmers & Merchants Bank is proud to offer business banking products that help Wreckonciled Collision Center with all their financial needs. Russ has been a satisfied Bank customer for 46 years, and we believe in the great service and quality work his business provides to the Milford community.