Take a Walk Down Memory Lane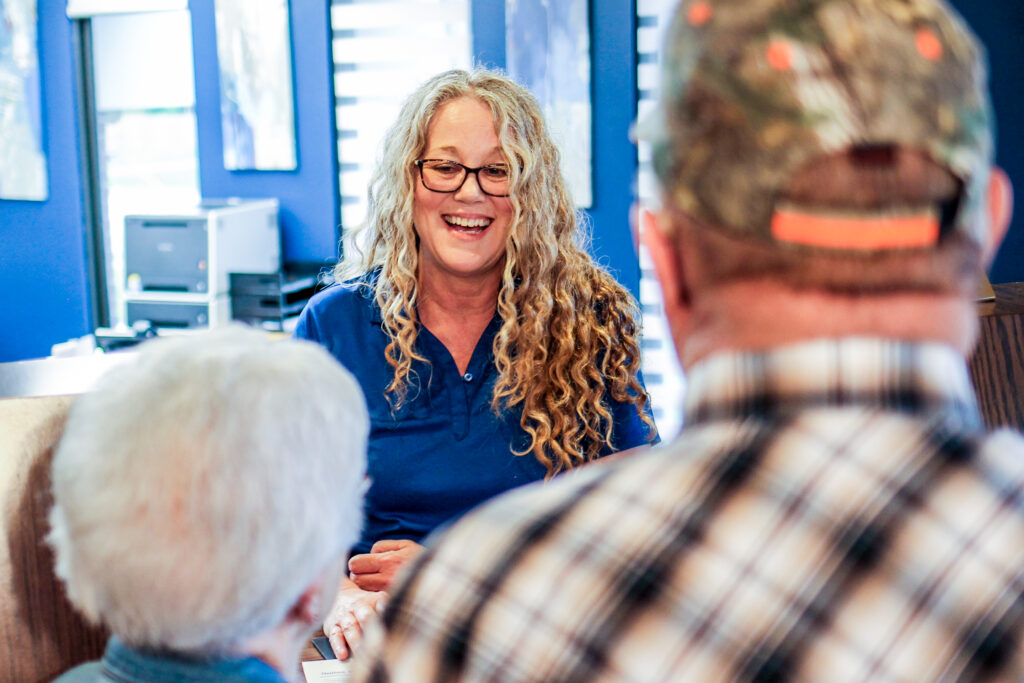 Farmers & Merchants Bank has a long, rich history in Nebraska that began in the mid-1800s and still lives on today. Over the last 163 years, the bank has donated money to local projects, purchased new branches in amazing towns, and assisted with community cleanups. What a time it's been! 
Below, you'll see the impact we've had in the 12 towns supporting our bank branches and more importantly, how our communities have allowed us to serve them over the years. 
1860
The first bank, then called Nebraska State Bank, opened in Weeping Water and went through many transitions over the next 160 years.
---
1887
A bank, then called the State Bank of Jansen, opened in Jansen. This was (and still is!) Jansen's only bank. Later, it was purchased by Farmers & Merchants Bank.
---
1934
The "Ghost Gang" robbed $8,000 from the Superior bank. In their getaway, the men took three bank employees hostage but released them unharmed about a mile outside of town and disappeared without a trace.
---
1949
The Dunlap family purchased the very first Farmers & Merchants Bank location in Milford and went on to expand into 11 other towns. 
---
1956
On June 6, Maynard Dunlap, CEO Gerry Dunlap's grandfather, bought the bank in Palmyra.
---
1976
In January, Kearney State Bank and Trust Company opened with 18 local investors and directors.  
---
1977
Current President and CEO, Gerry Dunlap, took over operations of the bank in Milford from his father, Alan Dunlap who had managed the bank for nearly 30 years.
---
1980s
Farmers & Merchants Bank acquired the bank in Weeping Water, where it continues to serve individuals and businesses from Eldora Avenue.  
---
1989
Located in Beaver Crossing and established in 1950, Home State Bank became part of the Farmers & Merchants group.
---
1989
Country Bank Shares Inc. was formed to consolidate the independent bank into Farmers & Merchants Bank, where, today, it still serves the Panama community.
---
1992
Farmers & Merchants Bank purchased Firth State Bank, which had been serving customers for 26 years.
---
1995
The Dunlap family acquired the Bank of Wilber, and it became part of Farmers & Merchants Bank group.
---
1997
In October, a big snowstorm blew through Wilber and bank employees lent a helping hand to neighbors and the community.
---
1998
Farmers & Merchants Bank purchased Security National Bank (previously known as Bank of Superior) pledging to continue its 119-year tradition of serving the Superior community.
---
1998
First National Bank in Lawrence joined the Farmers & Merchants Bank family.
---
Early 2000s
Farmers & Merchants Bank in Jansen donates money for the local flea market and helps fund the water tower.
---
2006
The Palmyra branch was remodeled with new sidewalks, windows, and new countertops for the teller stations.
---
2007
Farmers & Merchants Bank acquired Kearney State Bank, becoming the first branch location in central Nebraska.
---
2014
On Mother's Day, a tornado swept through Beaver Crossing, the bank stayed open and even assisted neighbors in the community clean up.
---
2014
The Panama branch donated, and provided a loan, to help fund the Panama Community Center which still serves the locals today.
---
2016
Farmers & Merchants Bank helped fund the Splash Pad at the park in Firth, bringing kids and adults a refreshing place to meet and play in the summertime.
---
2018
Farmers & Merchants Bank donated $10,000 to kickstart the fundraising efforts for a new community center in Lawrence.
---
2020
On Valentine's Day, Farmers & Merchants Bank purchased the local bank in Ericson, becoming the 12th branch location in Nebraska.
---
2020
Despite the COVID-19 pandemic, the Kearney branch kept its lobby doors open for the community.
---
2022
The bank helped fund the local daycare in Ericson, Cedar River Rascals, bringing quality childcare to families in the area. 
---
This is just a glimpse at Farmers & Merchants Bank history in Nebraska. We love our communities and have more information about each of them here.  
Thank you to all of the communities that have welcomed us with open arms. We can't wait to see what we achieve in the next hundred years!