Contactless Cards: What You Need to Know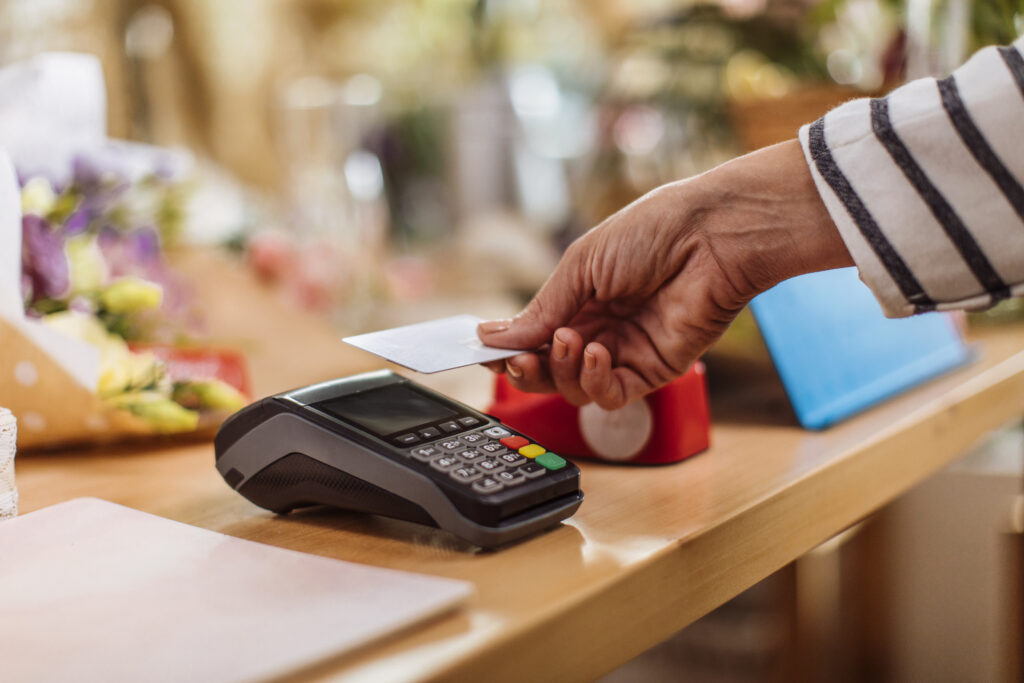 What are contactless cards and how do they work?
Simply put — contactless cards are the future! They use RFID technology to allow you to hover or tap a card to pay. You hold your card over the machine for about three seconds and then the system will show a green checkmark or flag to show that the transaction is completed.
But what happens during that time? Well, the card emits electromagnetic waves with your credit card information so the system can capture, process, and complete the transaction.
Note: Cards with the chip aren't considered contactless.
Benefits of a contactless card
One huge benefit of contactless cards (also called tap to pay or tap and go) is the speed. These transactions are much faster than other forms of payment and are more convenient. You can even connect your cards to your phone or smartwatch and pay that way (example: Apple Pay).
Another benefit is the safety and security. These transactions are considered "one transaction items" meaning it has its own identity and cannot be duplicated by fraudsters. As of October 2022, scammers can duplicate transactions using a mag strip on a typical card you swipe, making contactless that much more secure and the preferred form of payment.

How do I know if my card is contactless?
Easy! All you need to do is look for the symbol, illustrated here to the left, which will appear on the front or back of your card. Hint: It looks like a WIFI signal turned on its side. When you go to pay, that same symbol will appear on the card terminal's screen, so that'll tell you if contactless payment is accepted.
We're here if you have questions
At Farmers & Merchants Bank, we care about you and your banking. Please call or see us if you have questions about contactless cards or how you can keep your money safe.