Rick and Missy Weber – Hard-working Businesspeople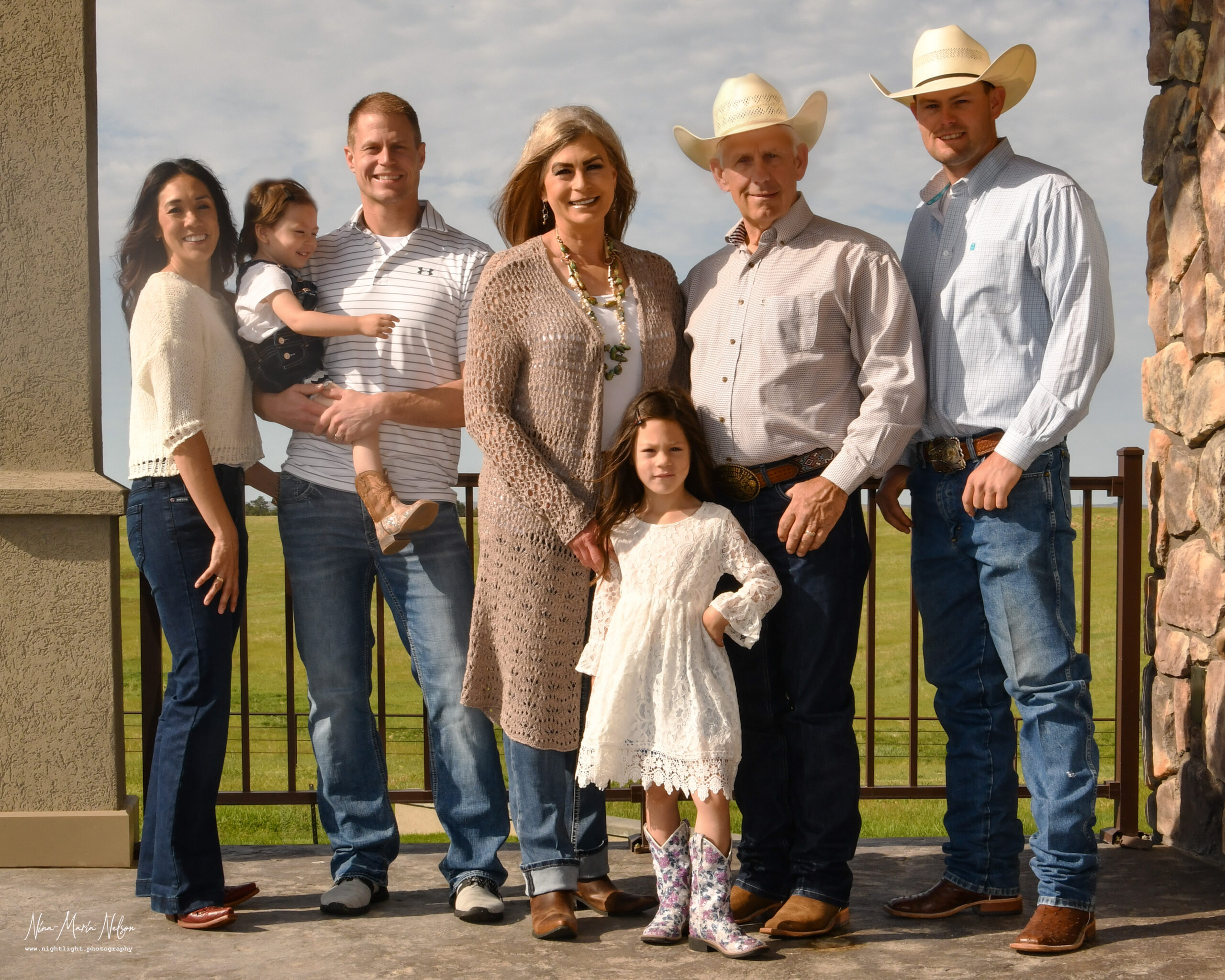 To say that Rick and Missy Weber are familiar faces in the Valentine area would be an understatement. In addition to running four businesses (more about those later), Rick is a dedicated FFA and local school supporter, he helps with the county fair and he's very involved in hosting the Nebraska State Rodeo Association Finals.  In fact, his wife, Missy is that events' coordinator!
The cornerstone of their business endeavors is the Weber Ranch. For over 20 years they have worked hard, skillfully taking calculated chances, and managing the inherent risks of ranching – caring for cattle in often brutal weather and contending with volatile prices and markets. Today Weber Ranch is a strong, solid business where Rick and his grown son, Reece, share the responsibilities of caring for over 700 cows and over 1,000 calves.
Weber & Company Real Estate has been in business almost as long, taking pride in helping area residents with their real estate needs. Because of Rick and Missy's reputation as honest, knowledgeable businesspeople, their stellar customer service and the strong relationships they have fostered in the community, people trust them to help navigate the intricacies of managing, buying and selling real estate. These qualities Rick says, have been key to maintaining and growing his real estate business, and are equally important to his third business, Young's Western Wear.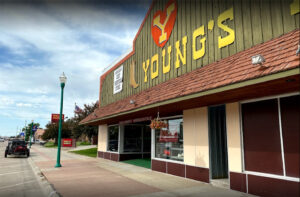 With son Reece as a partner, Young's Western Wear, offers quality everyday products, as well as amazing customer service. However, it offers something else, something Rick and Missy take great pride in.  Collaborating with the local school, they offer two internships at the store. The interns attend classes and work at the store, gaining valuable real-life experience and learning the ins and outs of running a business. They are, quite simply, passionate about helping hard-working young people get a good start in life.
The Nebraska virtue of helping your neighbors likely lead Rick into his fourth business. If Rick needed trucks to haul his livestock, he was pretty sure other ranchers in the area did too. Rick's fourth business, Web Trucking, is filling that need. The three clean trucks and friendly, punctual drivers exemplify Rick's attention to detail and strong customer service values.
"When you are led by values, it doesn't cost your business, it helps your business." This quote from Jerry Greenfield is one that Rick would no doubt agree with. All his businesses share these values — honesty, integrity, working hard, and a high level of customer service, treating people the way you would want to be treated. Rick learned these values early on in his career, working in sale barns and at rodeos, and it is deeply important to him to pass them along to the next generation.
Rick takes great pride in mentoring the hard-working kids and teens in the area, encouraging their pursuits, attending their events and supporting their development into upstanding, industrious young adults. Over the years, he's built a deep connection with many of them. "This is what makes a community strong — young people that want to work and carry a lot of values like honesty and integrity," says Rick.
While all four businesses are thriving, the Weber's measure success in another way: family. Rick is extremely proud of his wife Missy, his two sons Reece and Brian, Brian's wife Sarah, and his two young grandkids, Addison and Nova. When thinking about his family and his businesses, he makes it a point to be grateful and thankful for all he's accomplished in life. Rick says, "Every day is a good day and if you keep that close to your heart, you will be okay."
It is important to the Weber's to see their bank as a business partner and that is just how they view their relationship with Farmers & Merchants Bank. Along with day-to-day banking needs, FMB has helped them with some business restructuring and long-term financing. They appreciate the bank's thoughtful, conservative approach, all the products they offer and the great customer service. Rick especially enjoys his relationship and friendship with Gerry Dunlap, knowing there are no corporate decision-making hoops to jump through. A simple phone call to Gerry will get him the answer or assistance he is looking for.
That's the benefit of working with a hometown bank with big bank perks — a strong working relationship with a bank you can trust.