Smart Business: Keckler Oil Co. Inc.
Written by Admin on December 4, 2017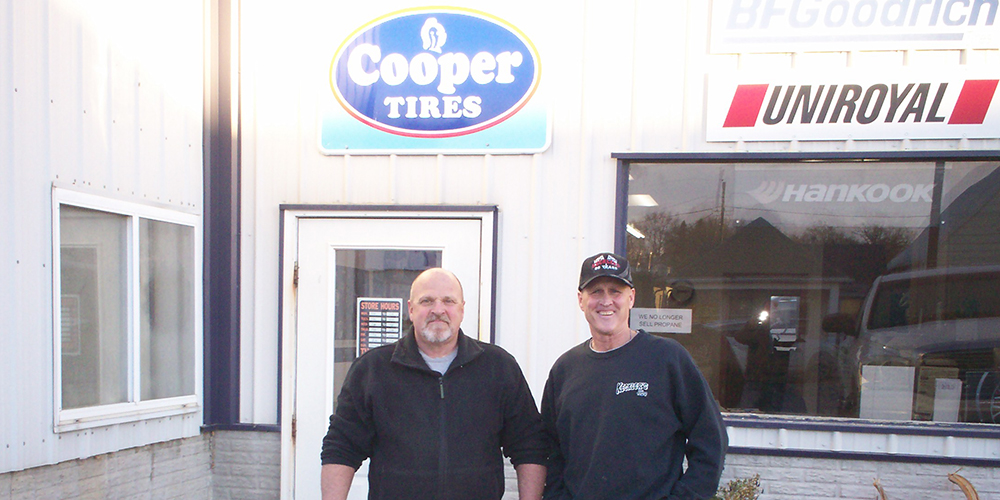 Farmers & Merchants Bank is pleased to feature Keckler Oil Co. Inc. as our "Smart Business" of the month.
It all started with a handshake and a verbal agreement, and Ralph Keckler became the proud owner of a filling station with three pumps in the heart of Weeping Water's charming downtown. It was 1929 and business was done differently back then. Shortly after purchasing the gas station, Ralph expanded his offerings to car and machine maintenance including brake, tire, and exhaust services, as well as oil changes.
Over the next several decades, Ralph continued to grow his clientele and make improvements to the shop. People even drove from out of state to have Ralph and his grandson, Richard, work on their cars and trucks. It wasn't just a matter of being great mechanics, it was their fantastic customer service that helped get the word out.
In the 1950s, Richard took over the operation and continued the same service his grandfather taught him to provide. As Richard's sons became old enough to work with him, their desire to maintain the family business grew. Mike enrolled in tech school after graduating high school and Tracy became a full-time employee as a custom exhaust specialist. When Richard was ready to retire, he knew his shop, which had been in the family for nearly 90 years, was in good hands.
Today, Mike and Tracy continue to deliver impeccable service to everyone who walks through the door, whether they're a repeat customer or a newcomer who seeks them out based on their reputation.
We're proud to have served Keckler Oil for the past 50 years with our business banking services.