Smart Business: The Breakfast Cart & Catering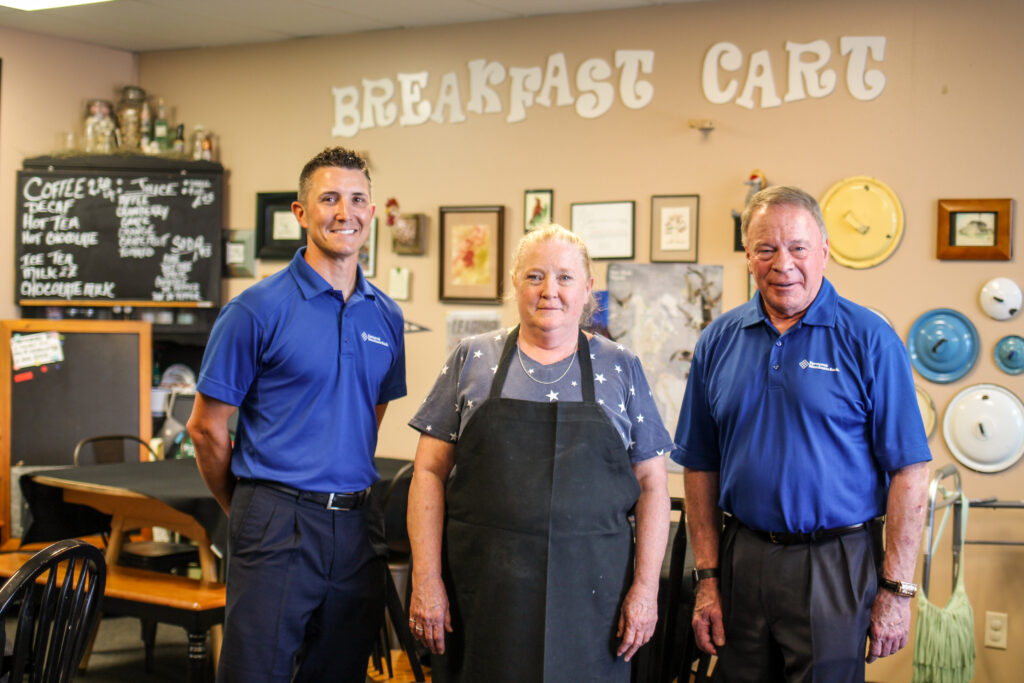 Are you craving a savory egg plate or an omelet? Head to The Breakfast Cart & Catering in Kearney to indulge in your favorite breakfast foods!
The Breakfast Cart has been around for more than nine years. They offer a homey atmosphere, friendly neighborhood service and good old-fashioned breakfast food. They serve fresh, homemade products at a reasonable price. They also have gluten-free options so customers with gluten allergies can enjoy a tasty breakfast. 
Everything's made from scratch and prepared with love. They bring family recipes straight to your plate and make their customers feel right at home.
Another core part of the restaurant is catering. They offer catering for receptions, birthdays, corporate events or business meetings—at the restaurant or at your venue. Just give them a week's notice and you can sit back and relax—they'll take care of the rest. 
Darci Kuhnel is the owner, and she's been in the industry for over 40 years. Before opening The Breakfast Cart, she was a catering director at UNK for more than 10 years. To her, success means repeat customers dining in and retaining stellar employees. When she's not serving delicious food to the locals, she enjoys attending community events. 
Farmers & Merchants Bank is proud to work with Darci and The Breakfast Cart. "[Farmers & Merchants Bank] assisted with a PPP loan and supported my business over the last 10 years," said Darci. 
Darci, we can't wait to see what you and The Breakfast Cart achieve in the next 10 years!