Smart Business: Tillotson Enterprises
Written by Admin on June 26, 2018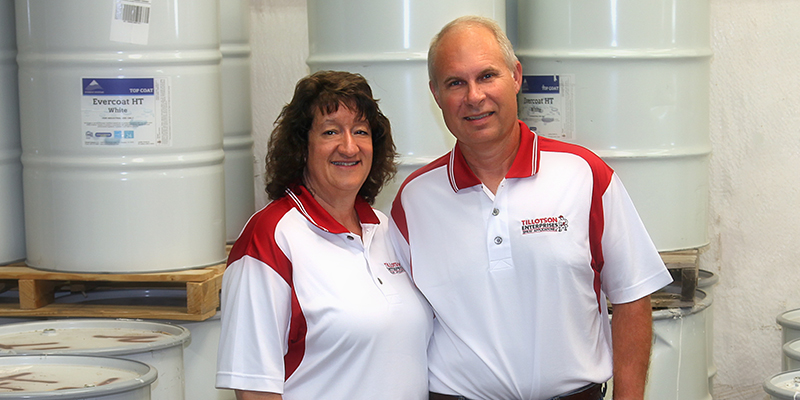 Farmers & Merchants Bank is thrilled to recognize Tillotson Enterprises, Inc., located in Kearney and Lincoln, as our Smart Business of the month.
Wanting to give entrepreneurial life a shot, Gene and Tammy Tillotson began Tillotson Enterprises, a spray-on roofing business, in 1991. In 2004, they began offering interior spray foam insulation and in 2016, concrete leveling using polyurethane foam was added to the mix.
The Tillotson team tackles up to 360 projects a year throughout the Midwest. Their products have been applied to buildings in Nebraska, Kansas, Iowa, South Dakota, Colorado, Missouri, Oklahoma, all the way down to Texas. At the end of 2017, Tillotson Enterprises had finished over 12.5 million square feet of roofs using their spray-applied techniques.
Today, Gene and Tammy are proud to own one of central Nebraska's largest and most respected roofing companies. The business belongs to The Alpha Program, an elite national quality assurance group that focuses on providing continuous education, tracking and monitoring. Every member must meet performance metrics set by PBSRG, so you know you're in good hands with Tillotson Enterprises.
The company has thoughtfully assembled "Caring Teams" to inspire a great work culture based upon Integrity, Excellence and Teamwork. Each location has a three-member team tasked with providing continuous support to their fellow employees through service, teambuilding and role modeling.
Day in and day out, Tillotson Enterprises holds true to their mission statement: "Provide the best all-around experience to our customers and employees." Farmers & Merchants Bank is honored that Tillotson Enterprises uses their business banking products and services to achieve their financial goals.