Smart Business: Wade Insurance.
Written by Admin on September 28, 2018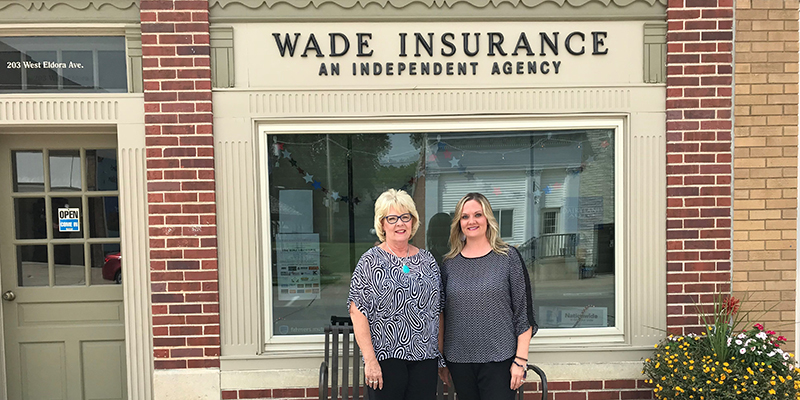 Weeping Water mother-daughter duo, Diane Wade and Lindsey Sorensen, purchased their agency, Wade Insurance, in January 1991. Their office was located inside Farmers & Merchants Bank in Weeping Water before purchasing their own store front in 2011 – right next door!
Wade Insurance is a full service, independent agency that offers home, auto, farm, health and life insurance, along with umbrella liability, SR22 coverage and Medicare supplements. With values based on exceptional customer service, honesty, integrity and positive attitude, Diane and Lindsey are perfectly suited to make sure you have insurance to help you weather any of life's storms.
Giving back to the community is important to Diane and Lindsey. Their community projects include helping area sports teams buy uniforms, improving city parks and picnic areas, planting trees, and assisting with local blood drives. They also dedicate time to serving on local boards and committees. And if that weren't involvement enough – Wade Insurance is the sponsor of Miss Weeping Water.
Farmers & Merchants Bank is honored to provide Wade Insurance with business banking products and services that help them meet their goals. We're lucky to have them as smart customers AND neighbors.