Wilber Massage & Esthetics
Written by Admin on May 24, 2019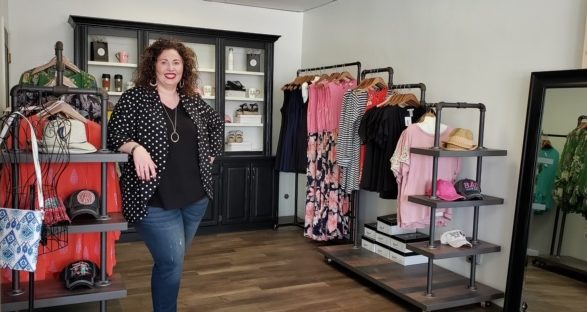 "Stop in and indulge––just a little," says Stephanie Krivohlavek, owner of Wilber Massage & Esthetics (WME), the massage and skin care spa located at 325 S. Wilson Street. The spa offers a variety of services, including ones you might imagine you'd only find in larger cities, such as therapeutic and hot stone massage, body waxing, eyelash and eyebrow tinting, facials, chemical peels and microneedling––all in a quiet, relaxing environment.
The other special thing about WME is the small team of licensed professionals who work together and bring artistry, talent and personalized care into every spa treatment they give. "We want our clients to feel amazing about themselves when they walk out the door," says Stephanie.
The shop is also a clothing and jewelry boutique, which allows Stephanie to blend her degrees in Massage Therapy and Esthetics with her love of fashion. It's a dream come true; she can help people see the beauty that she sees in them!
Stephanie moved to Wilber in 2009 when she married her wonderful husband, Tim, and she's been involved in the community ever since. Not only does she pour time and energy into her spa and her family, she's also in her second term as District #1 Saline County Commissioner. It's her way of giving back.
Wilber Massage & Esthetics keeps expanding and evolving, thanks to the enthusiastic support of the great community where she lives. In 2018, she moved her spa to the Wilson Street location, which has quickly become a relaxing getaway, right here in town.
Farmers & Merchants Bank continues to assist and support Stephanie as she grows her business in Wilber. We're excited to see her continue to bring her joy, passion and beauty to the community!