We're Thankful for So Much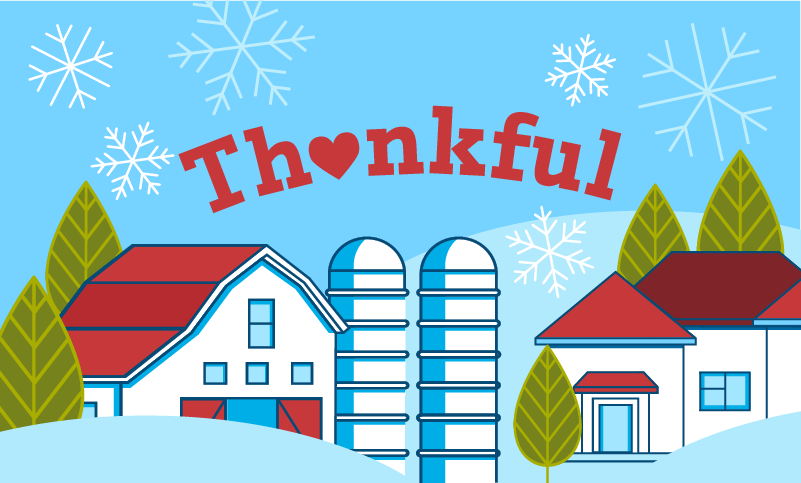 2021 flew by! So much has happened in the world and at Farmers & Merchants Bank and we wanted to take a moment to reflect and be thankful for all that we've accomplished:
We granted 327 PPP loans to our loyal business customers. PPP loans were pivotal in helping local businesses stay afloat during the pandemic.

 

We walked and handed out candy in 9 parades, showing up for the communities we're in.

 

We were ecstatic to add over 100 kids to the Star Savers Program. This means more kids are learning how to save their money.

 

We love our Star Savers and were taken aback with how much they saved in their accounts during the pandemic — over $1,000,000.

 

We demonstrated that our local businesses mean everything to us by proudly featuring 7 in our Smart Business campaign.

 

We recognized that communities are made up of individuals doing the right thing. We highlighted 12 people in our Heart of a Hero campaign.

 
We also wanted to share some of our most helpful resources we created this year:  
Your guide to navigating fraud
This campaign is something you (our customer!) asked for and we delivered! This is a helpful guide for navigating fraud and how you can work with our Fraud Squad to solve problems.  
Heart of a Hero
There are so many people doing amazing things for our communities and flying under the radar for it. Heart of a Hero is our way of spotlighting that person and thanking them for all they do.  
Financial literacy
At Farmers & Merchants Bank, we want to help you in any way we can. Financial literacy and personal finance skills are things most people aren't taught and don't learn until much later in life. We're grateful to be in a place to share this information with you so you can pass it on to others! 
Helping kids save money
Kids are the future, and they should learn good spending and saving habits sooner than later! At the Bank, we love signing kids up for our Star Savers program so they can learn these skills and get fun surprises four times a year! Ask a teller about signing your kid up to become a Star Saver today. 
Rates that help you grow your wealth
We want to help you reach all of your goals, whether that's saving for retirement, opening a business checking account, or taking out a loan for your ag business. Take a peek at our rates and come talk to us when you're ready!  
A quick note from Gerry… 
At Farmers & Merchants Bank, we strive to go above and beyond for our customers, communities, and employees. We're proud to be part of the movement to continue growing small towns. Thank you for an amazing 2021. We can't wait to achieve more in the new year!  
 – Gerry Dunlap, President & CEO