Santa's Checklist for Early Holiday Shopping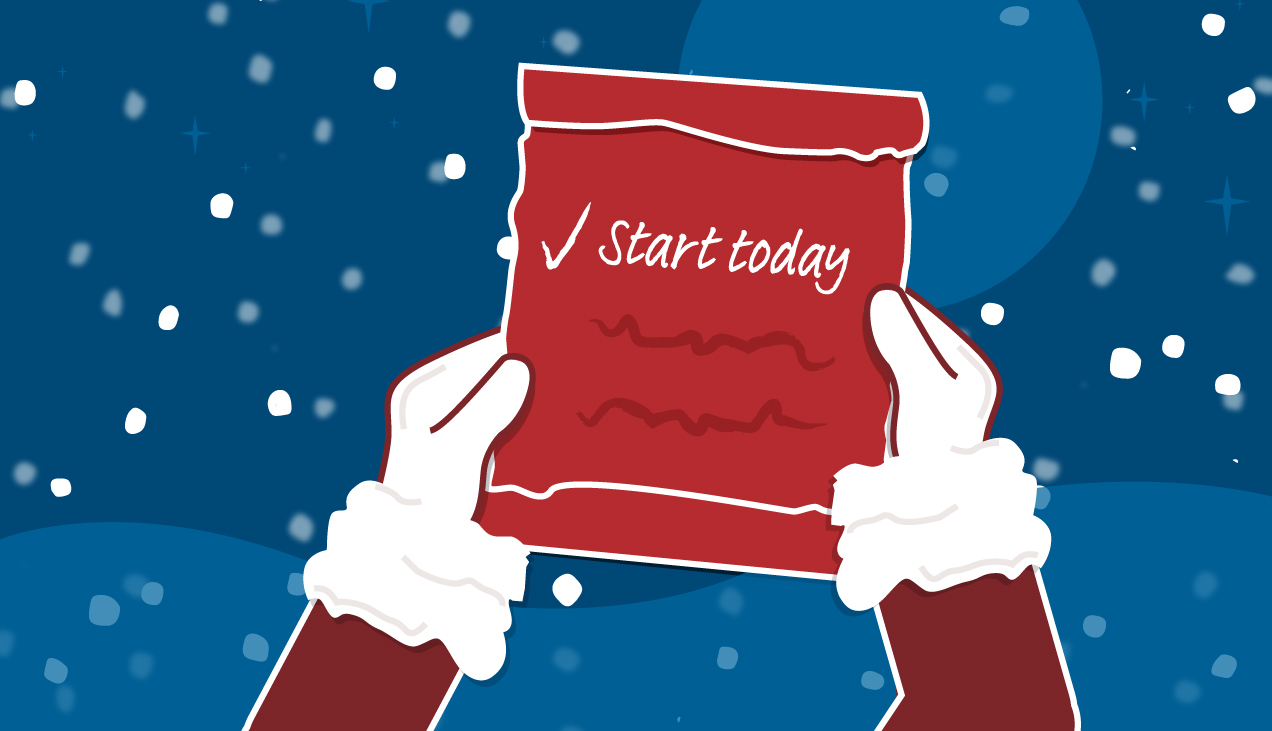 Santa makes his list and checks it twice, but a little reindeer told us he also starts early.
Think about how much you would enjoy Christmas if you finished your shopping early! You could have more time to help the kids decorate the tree or for a yummy cup of hot cocoa. Here are Santa's six tips for early holiday shopping.
Set Your Budget
Before you start adding items to your Amazon cart or making a weekend trip to Target, make a budget! This will prevent you from spending too much money or ending up with a huge credit card bill later.
Make Your List
Now that you know your budget, list out every person you need to buy gifts for and what you're thinking of buying them. If you have a tight budget, you could ask friends and family to fill out a wish list. This way, you'll get everyone at least one gift they'll enjoy.
Organize Your List
Organization is key with Christmas shopping (Santa told us so!). Organize your Christmas list by these categories so it's easier when you're hunting for deals:
Electronics
Clothing
Toys
Books
Stock Up On Your Tools
A huge expense that comes with Christmas is the tools you need to wrap the gifts! Head to the store and stock up on wrapping paper, gift bags, Scotch tape and gift tags. Once you start shopping, you'll have everything you need to wrap them immediately.
Search For Good Deals and Sales
You have all the tools you need, so it's time to look for those deals! Stores tend to mark up their prices starting in November, so the sooner you do this the better. Make note of when sales ads come out for your favorite stores.
Shop, Shop and Shop Some More
This step is easy. Don't forget to find a good hiding place for your gifts. Happy shopping!