When you just can't get to the Bank, Mobile Deposit.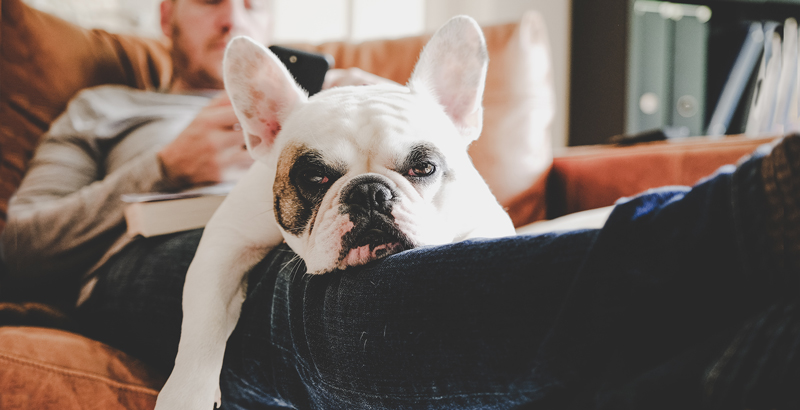 by Sharon Hull
It's evening, you've settled in, and suddenly remember you've forgotten to deposit those checks. Or maybe there's ice on the road, and you'd rather not drive. Or maybe you're just super busy and can't find time to visit the Bank. Sound familiar?
The solution is easy! (And you barely need to disturb the pup or kittycat snoozing on your lap.) Simply endorse your check, snap photos of the front and back in-app, and it's done.
Whether it's one check or multiple, Mobile Deposit allows you to deposit anytime, day or night, from just about anywhere––even the coziest of spots.
Steps to deposit checks using Farmers & Merchants Bank Mobile App:
Endorse back of check with your signature
Under your signature write "Mobile Deposit Only"
Select "Deposit Checks" from the app tribar
Click "FRONT"
Take photo of front of check
Click "BACK"
Take photo of back of check
Select "AMOUNT"
Enter check amount
Select "ACCOUNT"
Choose account to deposit check into
Select "REVIEW"
Ensure information is correct
Select "SUBMIT"
Note: To avoid having your Mobile Deposit rejected, checks must have both the endorsement signature and "Mobile Deposit Only" written on them. Mobile Deposits submitted after 3 p.m. will be processed the next day. Checks are deposited within 24 hours of submission.