Get Comfy with Mobile Banking: 4 Blissful Benefits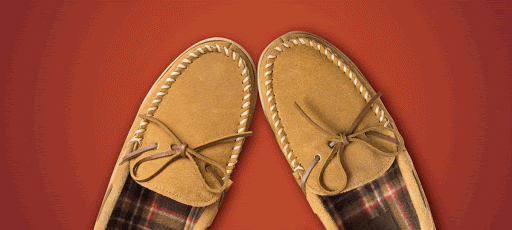 Mobile Bank. Mobile You.
If you're not currently using Mobile Banking with your Farmers & Merchants personal or business accounts, we have great news for you. As fall hits high gear and you prepare for winter, there's no better time to add this option to your list of things that make life easier.
Whether you weren't aware that this "big bank benefit" was available through your friendly hometown bank, you had security concerns, or you just hadn't taken the time to bring Mobile Banking into your life, here are five great reasons to embrace this free service.

1. It Frees You.
Fall means school's back in session and the fields are waiting for you to harvest. Life just seems to get busier this time of year. When everyday tasks like banking can be quicker and easier, that leaves more of your time to take care of business and family.
In fact, because Mobile Banking is fast and convenient, it actually helps slow life down. No rushing around to conquer even more errands and tasks. Enjoy that hot cup of coffee in your slippers on a Saturday morning while you deposit checks, review your accounts or pay bills with Mobile Web Banking, right from your laptop or home computer.
2. It Doubles Your Time.
Remember a bill you need to pay or money you need to transfer while at a game? Just pull out your smartphone. Whether you choose Text Banking or our Mobile Banking app, you can use any of the convenient features without skipping a beat – and without mail delays or drive time.
Why not take care of a few banking tasks from the cab of your combine? It's as easy as using your phone to control your pivots or sending a text to the kids. And if you have kids away at college who need money, you can use the Mobile Wallet option to get that to them quickly and safely right from the fields, too.
3. At Farmers & Merchants, It's Secure.
Just like big banks, we've invested in security technology that protects your information – and your transactions – when banking online. We use a specially encrypted system that eliminates your credit card or account number from ever being part of the transaction, preventing that sensitive information from being intercepted.
When you deposit checks immediately with Mobile Banking, you're also reducing the risk of the physical check being lost, stolen or misplaced. That's another benefit that helps to keep your financial life secure while delivering the most convenience.
4. It's Good for Your Health. 
We always love to see our customers in person at the branch. But even more, we love to see our customers healthy! Whether you are feeling under the weather and don't want to leave home or you're limiting your exposure to COVID-19 or the flu, Mobile Banking is a great option. It allows you to use contactless banking if that's in your best interests.
Here's another way Mobile Banking keeps you safe and healthy: it reduces your winter driving time. Treacherous driving conditions on icy, snowy winter roads are a fact of life in Nebraska. The fewer trips needed during those times, the lower your risk of accidents or injuries. Better safe and mobile than sorry!
5. It's Easy. (No, really, it is!)
Mobile Banking options at Farmers & Merchants are easy to download and even easier to use. Simply follow the directions on our website and in minutes, you'll be on your way to convenient, secure banking. In your slippers.
Still not comfy with Mobile Banking? No problem. We're always here to help you. If you'd like assistance to get started with Mobile Banking, just stop into your local branch office or give us a call at 402-761-7600 and one of our team members will be happy to walk you through.