Love My Community: Wrap Up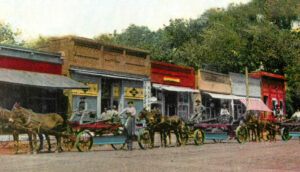 At Farmers & Merchants Bank, we're love focusing on our communities. Whenever we get the chance to spotlight how amazing a community is or support a local event, we do that. We're proud to support the heroes and businesses that make our communities what they are today.
Here's a quick recap of all twelve communities.
Beaver Crossing: Resilient as Can Be
"A recently completed $2 million renovation of Lake Ericson removed 260,000 cubic yards of sand and sediment, improving flood control. New recreational features including a concrete portage trail, camping area, and cabins, make it a land-locked water lover's paradise and encourage more tourism to Ericson and Wheeler County."
Read more at: https://www.bankfmb.com/love-my-community-ericson/


Ericson: The Best Lake Day Ever
"A recently completed $2 million renovation of Lake Ericson removed 260,000 cubic yards of sand and sediment, improving flood control. New recreational features including a concrete portage trail, camping area, and cabins, make it a land-locked water lover's paradise and encourage more tourism to Ericson and Wheeler County."
Read more at: https://www.bankfmb.com/love-my-community-ericson/

Firth: Developments Galore
"By 1881, Firth was said to have one of the largest grain markets on the A&N, shipping out over 700 carloads of grain and livestock. A lumberyard was established soon after the railroad arrived. Two churches and a water tower were built and established, and in the mid-1950s, a sewage system was installed. In 1964, Firth consolidated with other schools to form what's now known as Norris School District."
Read more at: https://www.bankfmb.com/love-my-community-firth/

Jansen: The Infamous Tank
"One of the historic landmarks of Jansen is the 100-year-old water tank. In 2020, it was one of the top 12 finalists selected during the Tank of the Year competition sponsored by Tnemec Company, Inc., a leading provider of high-performance coatings. The tank is now featured in Tnemec's annual water tank calendar with other top finalists."
Read more at: https://www.bankfmb.com/love-my-community-jansen/
Kearney: Growth Like No Other
"Kearney offers one of the state's most diverse populations and economies, driven by the University of Nebraska-Kearney, the University Medical Center's Allied Health program, two hospitals that deliver care from over 150 physicians representing nearly every major medical specialty, a strong manufacturing community, the state's largest hospitality center with 1,800 hotel rooms, dozens of restaurants, plenty of professional career opportunities and a robust agricultural industry. The community also offers expansive city parks, five golf courses, art galleries, museums, community theater, festivals, and much more to enhance the area's quality of life."
Read more at: https://www.bankfmb.com/love-my-community-kearney/
Lawrence: Starting on the Right Track
"It was the railroad that kicked off development here. Rail lines were planned, and the promise of steady, paid work attracted new immigrants from central Europe to travel west to this outpost in Nebraska. Lawrence started as a small rail worker settlement in 1884 but grew fast. The first train went through in 1886. The newspaper, Locomotive, was founded in 1887. Then, in 1890, the settlement was incorporated into a town named Lawrence. The name was chosen to honor the wife of a railroad official – Lawrence was her maiden name. The Burlington-Northern and Union Pacific railroads intersected in Lawrence, transporting both passengers and cargo. Eventually, only grain was transported from the area."
Read more at: https://www.bankfmb.com/love-lawrence/
Milford: Taking Education to a New Level
"A huge driver in Milford's growing population is Southeast Community College. There are about 832 enrolled students, and the number increases every year. They recently built two dorms and they are working on building a third and fourth to accommodate the growing enrollment. The College also just built a diesel mechanics building and is planning to build a new building for welding. And they are getting ready to remodel one of the older historic buildings into a student center."
Read more at: https://www.bankfmb.com/love-my-community-milford/
Palmyra: The Perfect Place for a Picnic
"The picnic dates back to the 1800s when the community was first started. Back then, the townsfolk gathered across the creek in a pasture, where they'd throw down blankets, share food among the families, enjoy music and conversations, and get to know their neighbors. By the 1920s, the picnic had grown in such popularity that people took the train from Lincoln and came in droves for music and ballgames, a carnival, and pony rides. That's when the picnic moved to Taggert Park, where it still takes place today – although now the event is weekend-long and pretty much meanders all over town. It doesn't bring too many people from the bigger cities, but it does bring out the whole town of Palmyra and many from the surrounding communities."
Read more at: https://www.bankfmb.com/love-my-community-palmyra/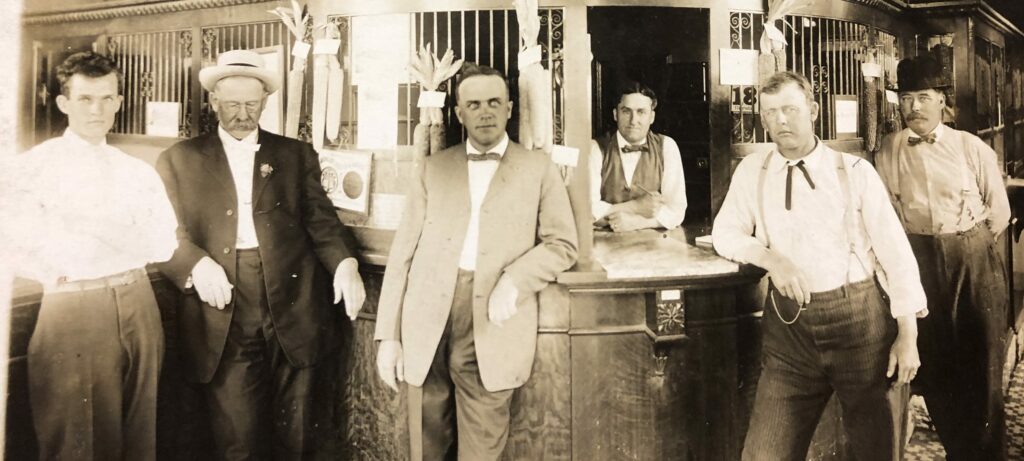 Panama: Always on the Move
"Unlike most Nebraska towns, Panama "moved" locations since it was founded. It started as a bustling town one mile south of where it stands today. After the community built the railroad, it moved to its present location and permanent home. Panama is a unique name for a town, and it's a Spanish word. The first people in the community came together in 1870 and agreed on the name Panama to honor the country's engagement in the undertaking of the Panama Canal."
Read more at: https://www.bankfmb.com/love-my-community-panama/
Superior: The Victorian Capital of Nebraska
"Much of the town has retained its Victorian charm from the prosperous early settlers in the late 1800s, who built homes and businesses of architectural splendor. Known as the "Victorian Capital of Nebraska," Superior holds an annual Victorian Festival that attracts visitors from all over the state. The downtown area is listed in the National Register of Historic Places."
Read more at: https://www.bankfmb.com/love-my-community-superior/
Weeping Water: Solid as a Rock
"Weeping Water has been known as the center of Nebraska's limestone industry since the 1860s. That stone can be still be seen all around town, in the preserved buildings and foundations of the town. Today the town boasts the title, "Limestone Center of the Nation", with Kerford Limestone Company, Martin Marietta Aggregates, and PCS Phosphate all well-known employers."
Read more at: https://www.bankfmb.com/love-my-community-weeping-water/
Wilber: Standing the Tales of Time
"Wilber is fortunate to have many old, well-kept buildings that have stood the sands of time. There are also newer buildings or renovations to older buildings, such as the Wilber-Clatonia Public Schools, the Fire Hall, City Hall, the American Legion Park Building, and the Saline County Law Enforcement Center."
Read more at: https://www.bankfmb.com/love-my-community-wilber/