Time to Grow? 3.95% APR* Ag Real Estate Loans
Written by admin-kidglov on June 7, 2020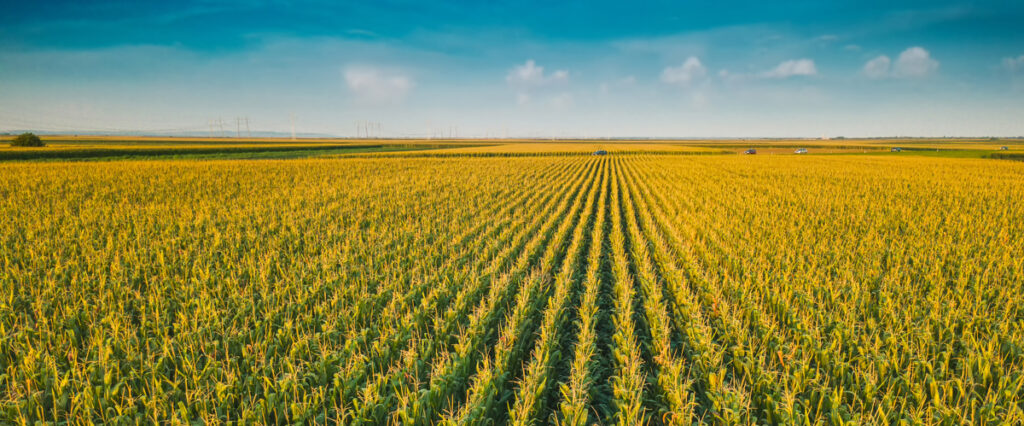 There's a season for everything in life. Right now may be one of those times.
Because a 3.95% fixed-rate, long-term, real estate loan could be exactly what you need to grow your farm or ranch. Or, it could be your opportunity to refinance an existing loan.
Depends on your circumstances.
A long-term, fixed-rate loan could set you up for a more prosperous future.
We know how important it is for you to consider the long term. Your operation may have been around for generations, and you may very well have hopes of leaving this legacy to your own kids––and theirs. Whether you're buying more land or refinancing current debt, the right real estate loan could help secure that future.
To us, long term means 10-20 years.
What's long term for one bank may not be the same for another. As your experienced ag lender, we want to make sure you're good for the long-haul, and that means a decade or two.
In fact, we offer loans of up to $12,000,000 with a 20-year term, which can make it easier for you to manage payments, whether they're monthly, quarterly, semi-annual or annual.
We can customize a loan for your needs. Just give us a call at 402-761-7600 or visit one of our branches today.
A 3.95% fixed rate helps you build in financial stability.
If you could guarantee the rain and sun, of course, you would. That would make for a more predictable harvest. One thing you can control in this unpredictable world, though, is the payment on a fixed-rate loan. You'll know exactly what you'll be paying with every installment.
With this competitive 3.95% rate, it's time to lock in. Someday soon, rates will go up again. It's a part of the natural economic cycle.
Purchase, refinance debt, invest in your farm or ranch.
A real estate loan could help you buy that land or building you've been thinking about. It could help you refinance a current loan with more favorable terms. You may need some extra cash to buy equipment, make building improvements, or just have on hand for a rainy day.
It's time to consider what's best for you. We're here to help you make smart choices.
Give us a call today, or stop in to any one of our branches.
If you want to learn more about all of our Business Loans, visit our website. Or talk to one of our friendly loan officers in person at 402-761-7600 or at any of our 12 locations. We're open and here to serve you.
Thank you!
It's important to us that your livelihood survives this time, and we want to do all we can to help. Thank you for all you do to put food on our tables. We look forward to seeing you soon.
Smart Bank. Smart You.
---
* For commercial real estate and ag real estate purposes only. Pre-payment penalty may apply. Rate will vary by down payment and loan size. Member FDIC.