Give Your Money a Big Hug: Five Ways to Embrace Your Finances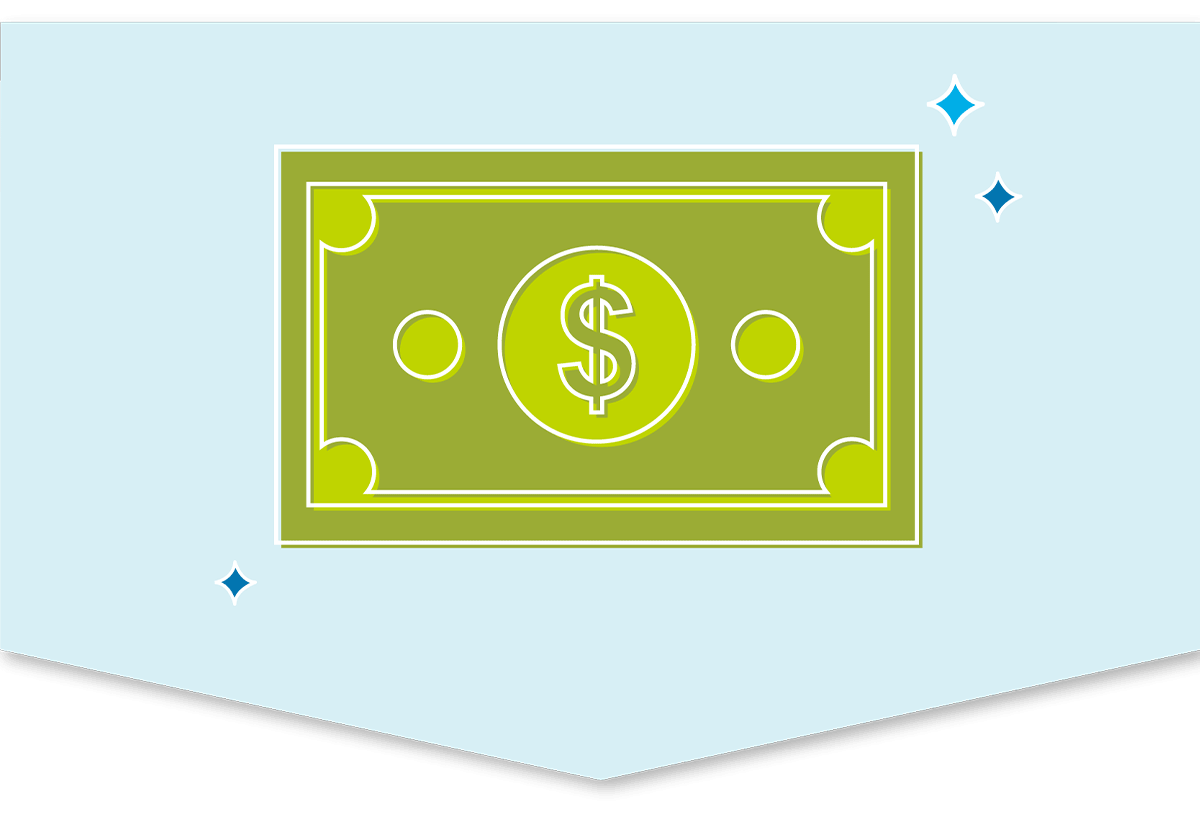 Do you get positive or negative feelings when you think about your finances? When others talk about money, do you feel empowered to speak up or listen?
For some, money feels more like a stressor and not a tool to reach their goals. But understanding your finances and becoming financially literate is the best way to take control of your money.
Here are five ways to give your money a hug and embrace your finances with open arms:
Earning
Spending
Saving
Borrowing
Protecting
1. Earning
Oftentimes, people don't think of their earnings as a priority, but it should be! The income from your job(s) is important and affects every other area of your finances.
Another part of earning is understanding your expenses and income. Have you ever asked yourself:
How does my employer know how much to withhold for federal taxes?
What are the different options for paying bills and what's the best one?
What's important to know about bank statements?
If so, that means you're working on embracing your relationship with money! At Farmers & Merchants Bank, our goal is to make your life easier by offering services to access your money like person-to-person payments (P2P), alerts and notifications, and mobile deposit.
2. Spending
Spending can be a big stressor in people's lives, especially if you aren't tracking it. One big expense that most people have in their life is rent or a mortgage. If your payment is more than 33% of your monthly gross income, you may be spending too much on housing and may want to think about downsizing or taking out a home equity line of credit.
Beyond cost of living, you should also keep an eye on spending using an app or spreadsheet. If you want to really dive in, look at your e-Statements, put everything into a category, add up how much you spent in each one, and make changes for the next month.
No matter what method you choose — be sure to do this often (once a month!) so you stay on top of your spending and embrace your finances.
3. Saving
Think about how much money is in your savings at this very moment. Would it be enough to cover all your bills for a few months? If not, that's okay — we'll get you there! Regularly saving money, even a small amount, can make a big difference over time. Create a plan to save money for your goals, whether that's for an emergency, a wedding, or a big vacation.
It's also important to weigh your options before choosing to build your savings. At Farmers & Merchants Bank, we require a $10 minimum deposit to open a personal savings account. The best part is that it's connected to your checking so in cases of emergency, you always have quick access to your money.
4. Borrowing
Most people borrow money to get a car, buy a house, open a credit card, or start a business. The key is to know the ins and outs of loans to make sure you set "future you" up for success.
It's important to know how to manage debt: the best ways to reduce it, how to set up recurring payments, and how to pay off bills. Understanding the right way to borrow money can allow you to create an even better relationship with it.
5. Protecting
Do you have a plan to recover financially from an unplanned disaster? Most don't and that's okay. However, because you live in Nebraska and tornadoes can touch down in the state, it's important to have those financial preparations in place so it's one less thing you have to worry about.
Another way to protect your money is by preventing fraud. Take time to learn the warning signs of fraud and how to get in contact with us if you think your account has been hacked. The sooner you let us know, the sooner we can try to get your money back.
Learning about financial topics like spending, saving, and borrowing is ongoing and you can even test your money smarts by using the FDIC's games. Plus, great resources are out there like books, YouTube videos, and podcasts that can help you learn the basics of personal finance.
At Farmers & Merchants Bank, we're always here to help you make smart decisions about your money. Stop by and see us if you have any questions about opening a savings account, getting a business loan, or any other way to help give your personal finances a big hug.